Extinction is a natural process in the wild that has been happening for millions of years. The standard rate of extinction is about 5 species per year, but the current extinction rate is over 12 species per day, meaning we're losing a great deal more animals than ever recorded before in history. Shoe company Clarks formed the 'Save Together' shoe range, using their brand as a vehicle to raise awareness of Earth's endangered species, and we were brought on board as creative consultants…
read more +
Content Creation
Clarks teamed up with National Geographic to make a unique collection of kids shoes – the 'Save Together' shoe range – inspired by some of the most amazing animals on the planet. The collection included shoes designed with striking patterns and colours from eye-catching animals photographed by Joel Satore. Our role in this initiative was to help show more information about the animals that were featured on the shoes, immersing kids in the collection through engaging, interactive games.
We put our heart and sole into bringing the shoe range to life. Three interactive games allowed users to pick their favourite shoe and design a fun avatar to represent themselves on the platform. Creating profiles can be a data-collection minefield when working with a kids' audience. However, we are skilled in creating GDPR-safe, family-friendly alternatives to protect users' privacy – providing a safe environment for users to enjoy the brands' content.
Kids were given the opportunity to earn points for their in-game achievements, which in turn unlocked more fun content (such as fact cards and fact files) about a wide range of animals – from the lesser-known Picasso bug to the undeniably cute pygmy goat.
Brand Impact
'Save Together' was a purpose-led initiative that used the Clarks brand as a vehicle to raise awareness of endangered species. As creative consultants, we created an array of digital games which were enjoyed by kids all around the country. Clarks' and National Geographic's emphasis on sustainability, conserving energy and reducing production waste was a priority with this initiative, and our work reflected that.
Read Less -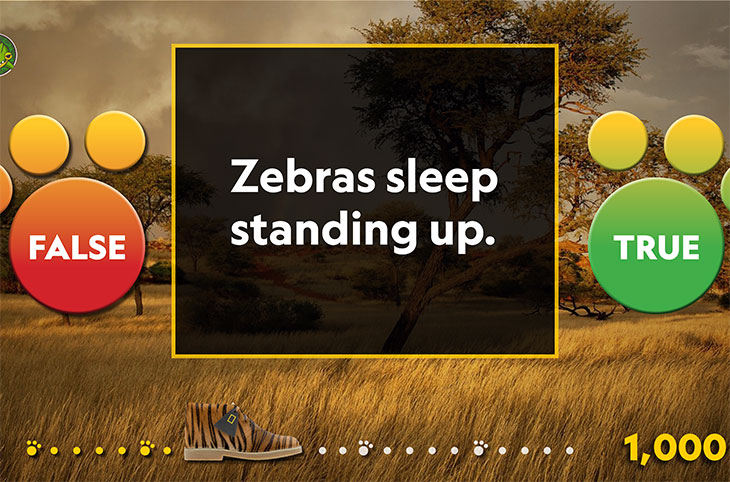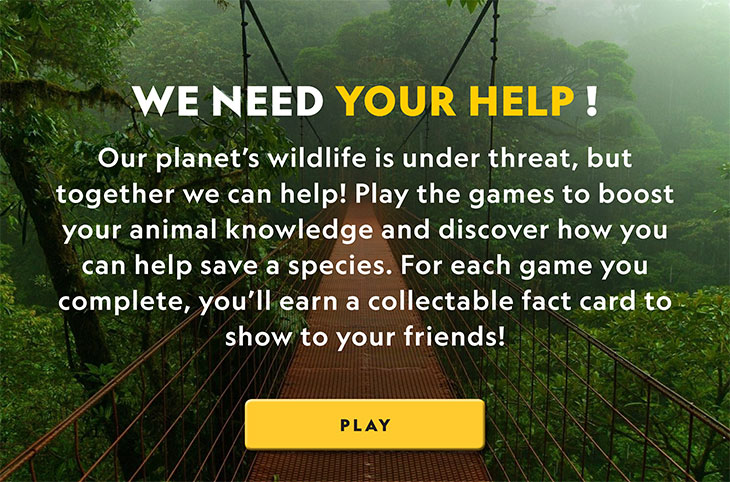 STRATEGY: Creative, Brand, Education.
INSIGHTS: Content research & verification.
CONTENT: Creation.
PLATFORMS: Website, Games.
GOAL 13: Climate Action
GOAL 14: Life Below Water
GOAL 15: Life On Land