Clarks tasked us with creating a series of family-friendly digital games that perfectly captured their campaign Purpose: raising awareness of selected endangered species while simultaneously sparking excitement about the new National Geographic x Clarks Save Together shoe range!
Objective
To immerse users in the Save Together shoe collection through engaging, interactive games that would entertain kids about the 'Save Together' initiative — a campaign raising awareness of our planet's endangered animals.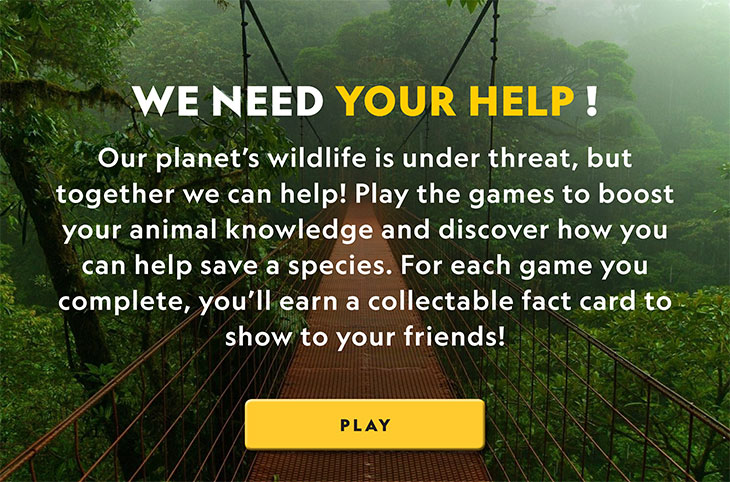 What we did
We put our heart and sole into bringing the shoe range to life. Three interactive games allowed users to pick their favourite shoe and a fun avatar to represent themselves on the platform. Creating profiles can be a data-collection minefield when working with a kids' audience. However, we are skilled in creating GDPR-safe, family-friendly alternatives to protect users' privacy – providing a safe environment for users to enjoy the brands' content.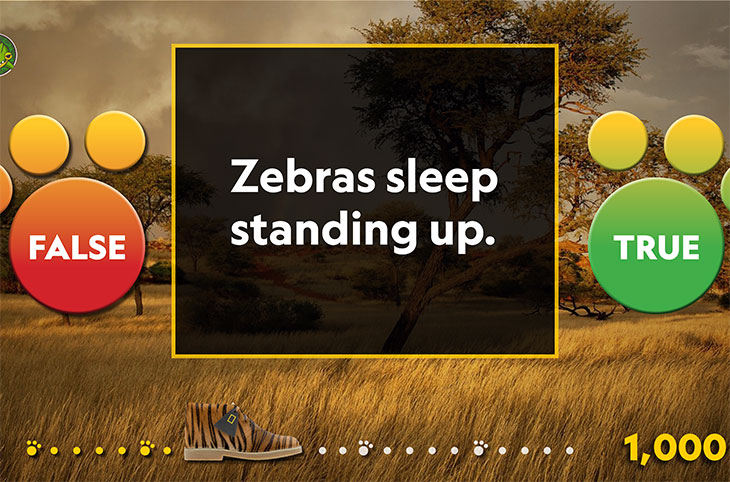 Kids are given the opportunity to earn points for their in-game achievements, which in turn unlocks more fun content (such as fact cards and fact files) about a wide range of animals – from the lesser known Picasso bug, to the undeniably cute pygmy goat.
Why not check it out here?
STRATEGY: Creative, Brand, Education.
INSIGHTS: Content research & verification.
CONTENT: Creation.
PLATFORMS: Website, Games.
GOAL 13: Climate Action
GOAL 14: Life Below Water
GOAL 15: Life On Land