National Geographic Kids Magazine
Our world is changing at an alarming rate; we can already see the devastating effect climate change is having around us. Each generation needs to be better than the one before it, which is why it's so important to get kids involved in environmental and sustainable change from an early age.
Noticing a gap in the market for resources that helped kids generate empathy for our natural world, National Geographic Kids Magazine was created to nurture the future generation of planet custodians. The magazine encourages kids to be part of the brand from an early age, aiming to help them find out more about our wonderful planet and discover how they can help to look after it. But who creates the magazine? Well, we do…
read more +
Content Creation
MAGAZINE
Here at Creature & Co. our fantastic, in-house editorial team produces two editions of National Geographic Kids magazine each month: one for the UK/Ireland markets and one for Australia/New Zealand. We create magazines that are fun, educational, and inspirational. By encouraging an interest in the environment from a young age, we support kids as they help create change together moving forward. We believe that the more kids learn about the world's animals, plants, people and places, the better equipped they will be to care for them, so we strive to cover diverse content from all over the world and throughout history. We don't shy away from 'big issues' like climate change, equality or conservation, but when we talk about a problem, we always offer some solutions – using real-world progress to give hope to our readers.
Each National Geographic Kids issue is packed with gorgeous posters, brain-teasing puzzles, exciting competitions, fascinating features and facts that make readers go 'Wow!' We also work closely with advertising and commercial partners across all markets, combining our partnerships expertise with our creative and strategic minds to create incredible content for brands or products who are looking to form a brand partnership with National Geographic Kids Magazine. Brands we've previously worked with in this way include Tate Modern, Eden Project and Kew Gardens, and we've also offered free or discounted advertising for charities including PDSA, RSPCA, Waterbear and WDC.
We're also aware of our environmental responsibilities, so the UK edition is printed on recycled paper and packaged in a paper envelope, alongside paper-based covermounts (gifts) designed in-house by our editorial team. All in all, that makes the magazine completely plastic-free! We recently documented our sustainability journey on the National Geographic Kids website, check it out here.
SUBSCRIPTIONS
National Geographic Kids also has an in-house marketing team, who work to drive sales by attaining new subscribers, incentivising renewals and optimising our e-commerce journey. Our marketers are constantly thinking up new ways to inspire our customers and provide them with new and exciting subscription offers, while running multi-channel campaigns aimed to drive awareness of the magazine whilst changing the world for the better. For example, in 2021, we gifted 52,000 free magazines to NHS hospitals via the National Literacy Trust. Our team also create a wide range of renewal communications, competitions and work with other purposeful brands to maintain meaningful partnerships.
DIGITAL
Alongside the physical magazines, available both in stores and via subscriptions, we also have a significant digital presence thanks to the National Geographic Kids website, and multiple social media accounts including Facebook, Twitter and Instagram. Our editorial team produces regular bespoke educational content for the website, which reaches over 10 million users per year. The website has a section dedicated to educators, which features over 300 primary resources directly linked to the UK curriculum, allowing us to reach an adult audience beyond our readership.
Our digital content is also distributed through newsletters, both advertorial and editorial, which are sent to existing and prospective subscribers to inspire and incentivise. Across social media, we provide both organic and paid content to a combined audience of almost 60,000 followers, inspiring adults who are interested in the magazine and reaching potential customers through purposeful, positive campaigns.
Brand Impact
Between April 2021 and March 2022, we sold 291,497 National Geographic Kids Magazine copies for the UK/Ireland market and 121,560 copies for the Australia/New Zealand market. Our readers tell us that they love sharing the facts and tips they've discovered with their friends, classmates, teachers, and family, so we're not just communicating with our subscribers who buy the magazine in shops – we're speaking to a much wider audience. More than 90% of readers share the magazine with their parents or grandparents, so we know we're getting through to the grown-ups too.
Combine this with our newsletters, social media presence and website traffic, and we can see for certain that National Geographic Kids is educating kids and adults about the challenges we face in the world corresponding to the UN Sustainable Development Goals (UNSDGs). With newstrade, subscriptions and online page views combined, 24,742,711 kids and parents read content related to the UN Sustainable Development Goals during 2021. Not bad, ey?
Read Less -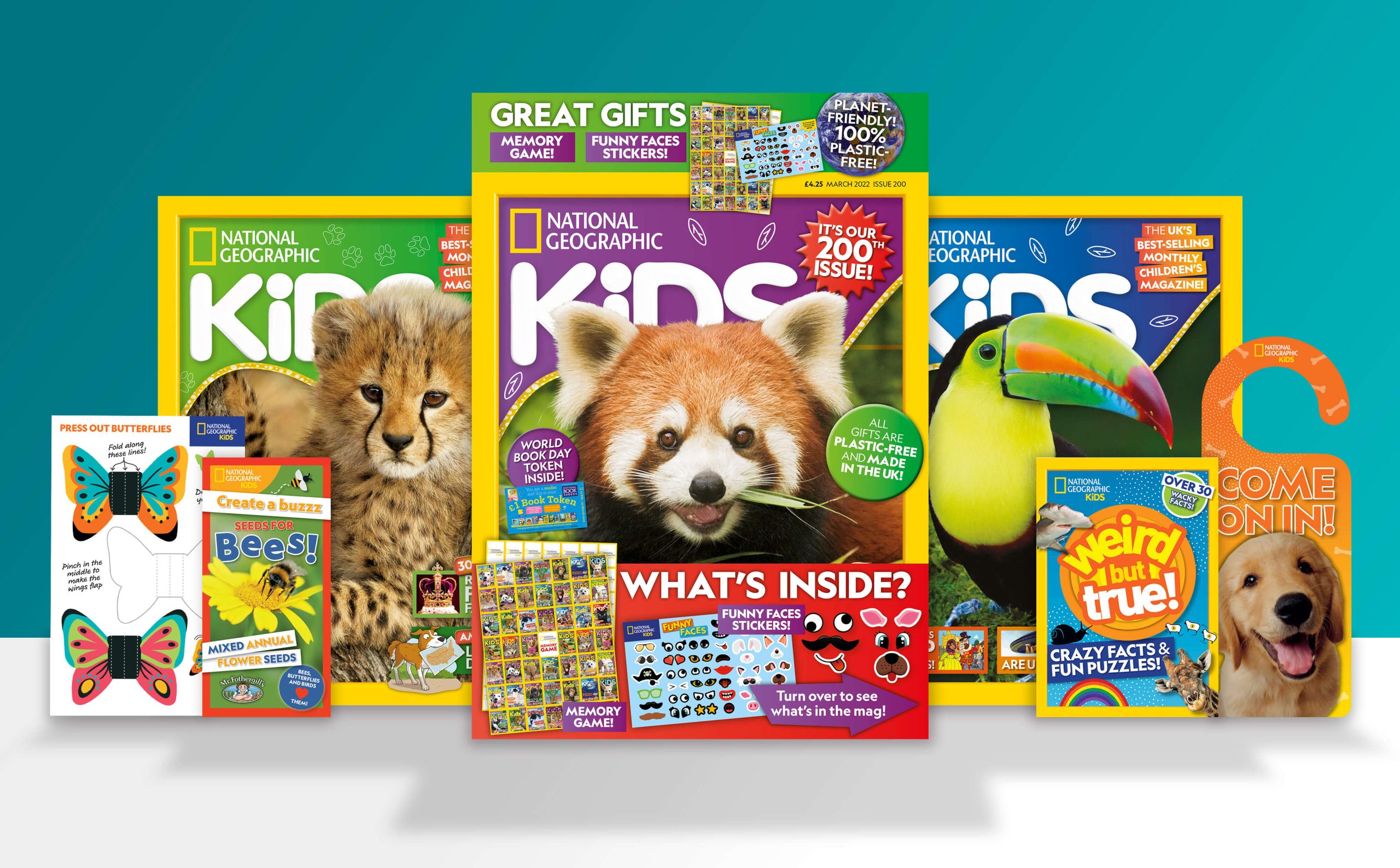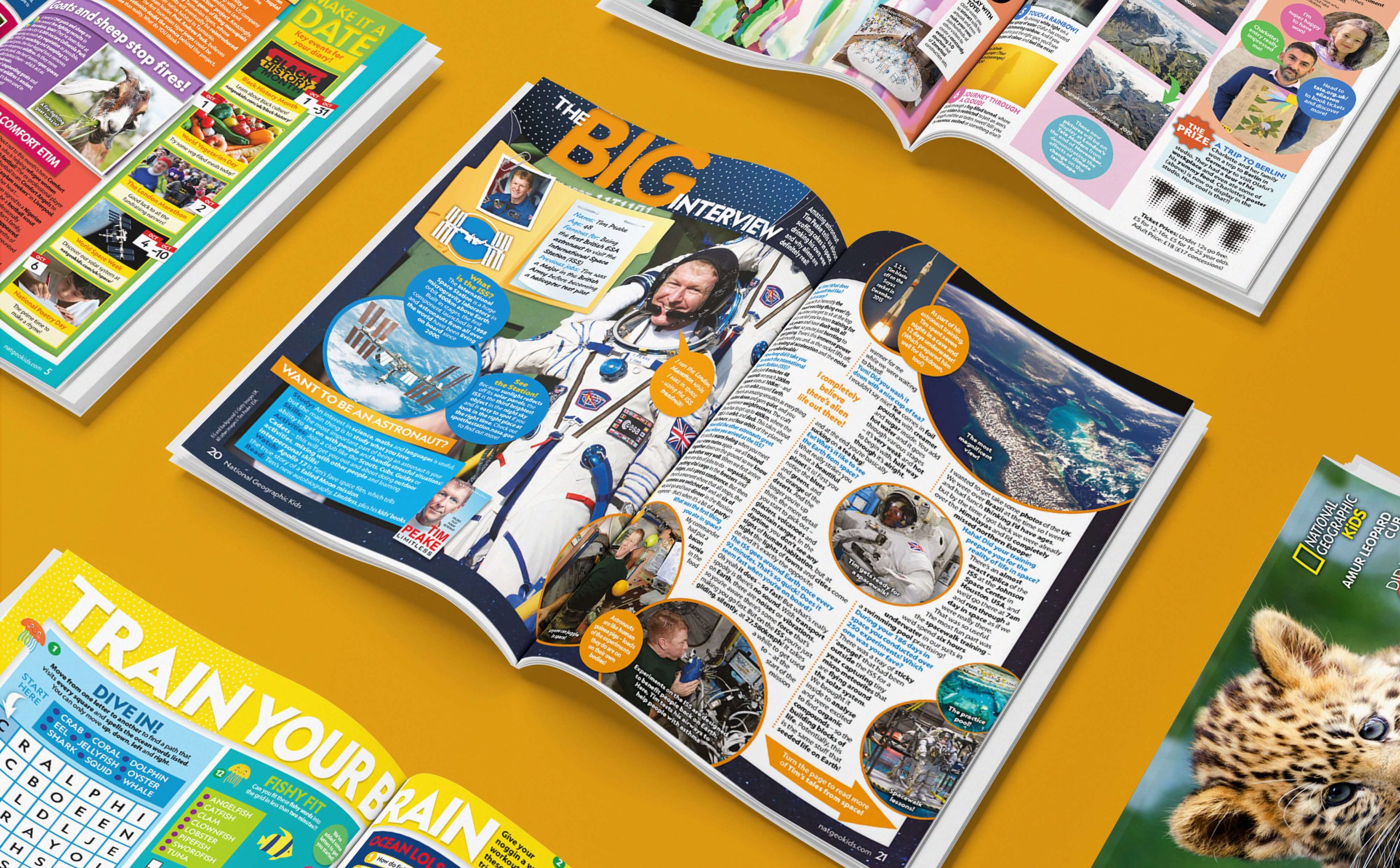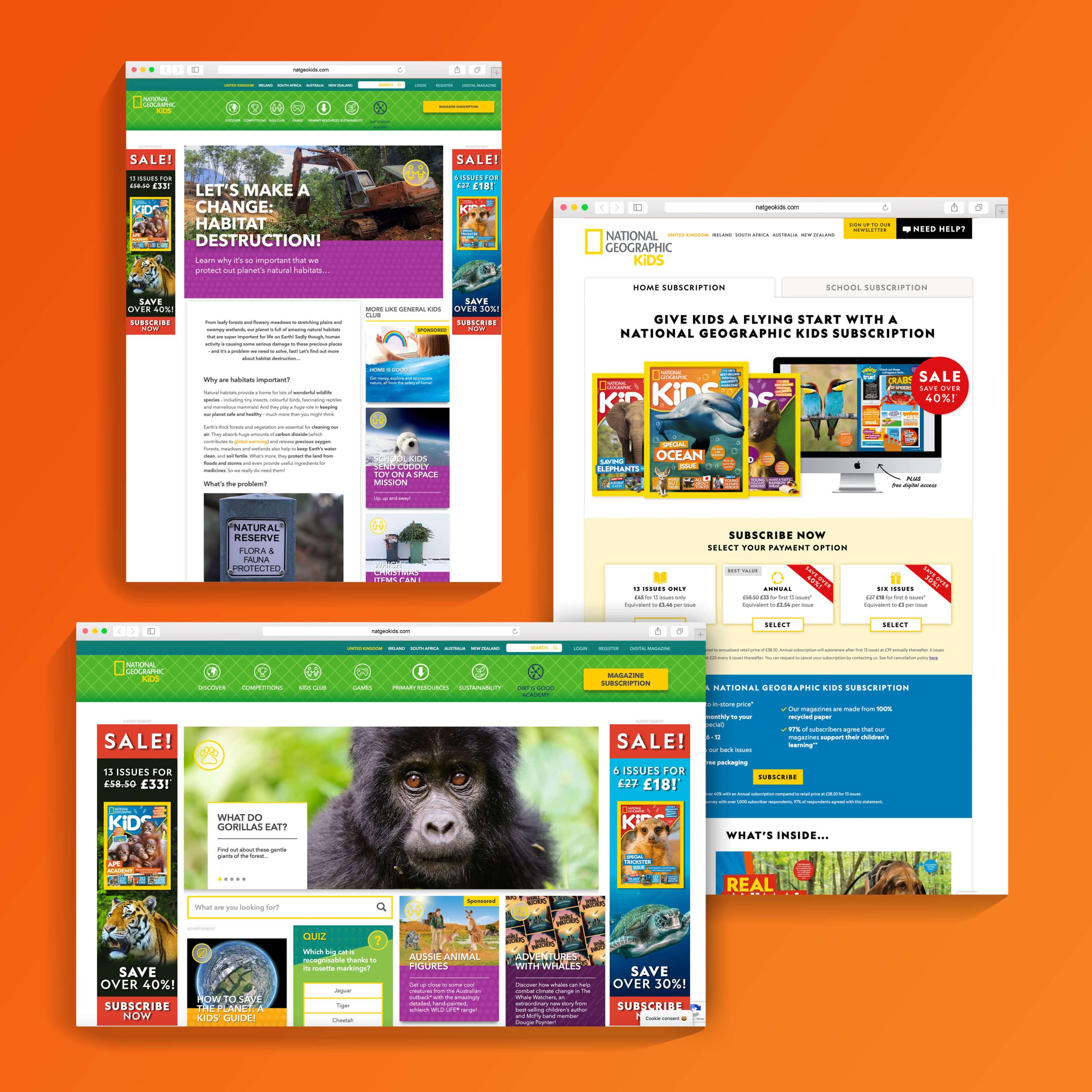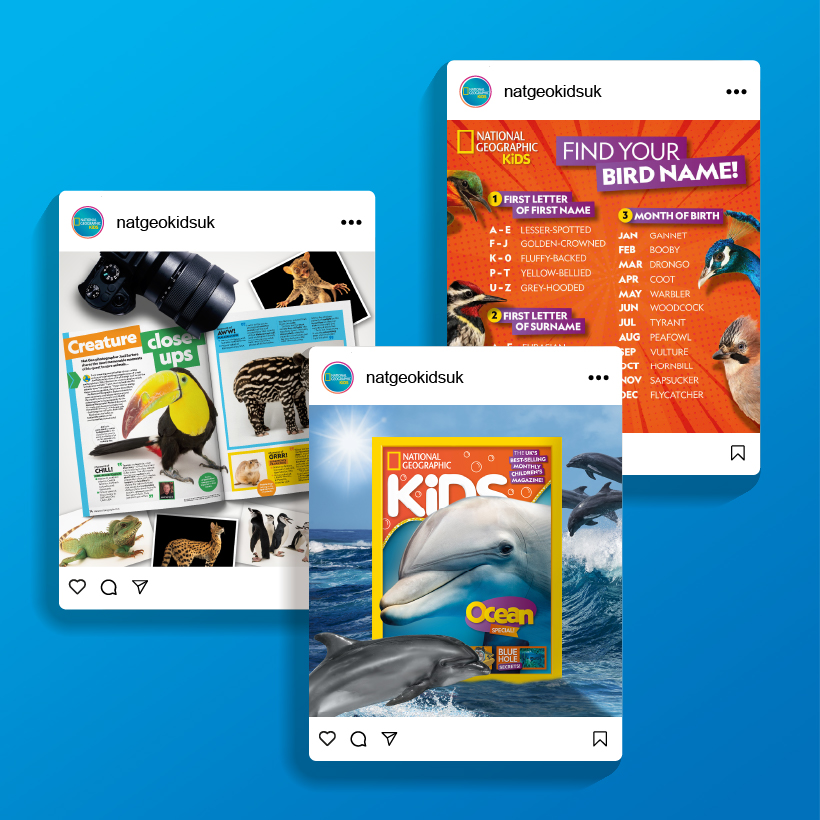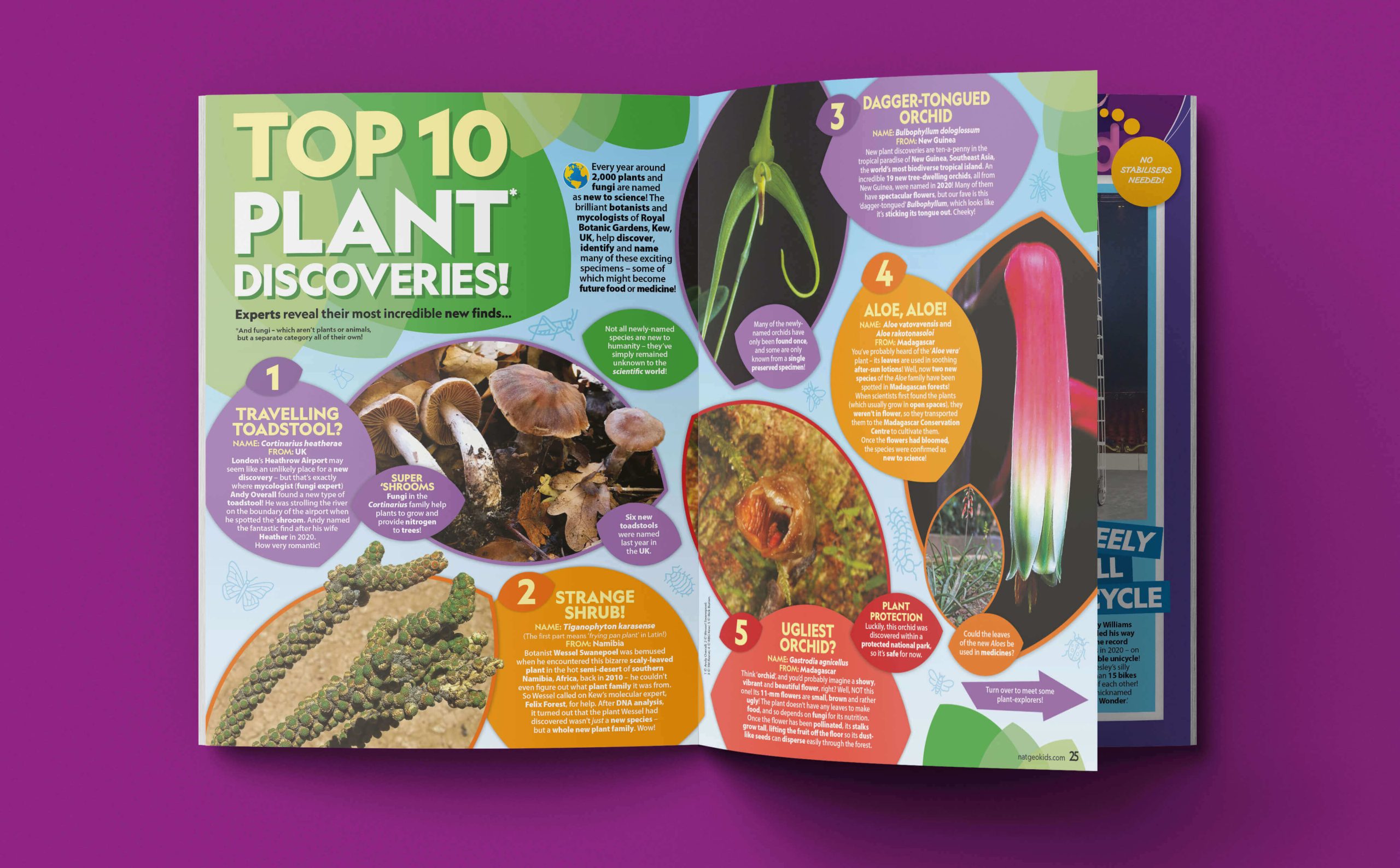 STRATEGY: Brand Purpose, Custom Research, Education, Behaviour Change, Media Partnerships.
CREATIVE: Content Creation, Content Adaptation, Editorial, Interactive Design & Development.
PLATFORMS: Print, Social Website, Video, Games.
GOAL 1: No Poverty
GOAL 2: Zero Hunger
GOAL 3: Good Health & Well-being
GOAL 4: Quality Education
GOAL 5: Gender Equality
GOAL 6: Clean Water and Sanitation
GOAL 7: Affordable and Clean Energy
GOAL 9: Industry, Innovation and Infrastructure
GOAL 10: Reduced Inequalities
GOAL 11: Sustainable Cities and Communities
GOAL 12: Responsible Consumption and Production
GOAL 13: Climate Action
GOAL 14: Life Below Water
GOAL 15: Life on Land
GOAL 16: Peace, Justice and Strong Institutions