Family bonding time is incredibly rewarding. It builds confidence, teaches kids integral communication skills, and creates fantastic memories that will be cherished forever. Eating has always been an opportunity for conversation and bonding, but digital distractions have taken this away. UK restaurant brand Pizza Express noticed this lack of family conversation in their restaurants and set us the challenge of creating something that could enhance these family mealtimes. Our solution? An evergreen digital game, Getting to Dough You, that could spark conversation at the dinner table…
read more +
Content Creation
Building on Pizza Express' heritage, we took the essence of Italian meals and turned it into a family-friendly game. In traditional Italian culture, the people around the table are just as important as the food served on it. So, we came up with Getting to Dough You, a mobile-first game for their kid-focused Piccolo Corner, full of fun conversation-starters suitable for all ages. The iconic Doughball was brought to life through illustration and animation to front the game, in which each player (of 2 or more) takes it in turns to select a Doughball and put the question it reveals to the table. This approach meant that screen-time was kept to a minimum, and the game sparked authentic interaction and bond-building.
Our designers and developers worked hard to create a game that visually complemented the existing content on Piccolo Corner. Calling on our wealth of experience in crafting content for a family audience, we created questions that were as fun for a 5-year-old as they were for parents and grandparents. Our aim was to create something that involved everyone, so we made sure to add questions that called out certain members of the table (e.g., the person to your right). The game was designed to be seasonally adaptable to offer that all-important evergreen appeal. Over the Christmas period, for instance, the Doughballs sported festive hats and Christmas-themed questions.
Brand Impact
Pizza Express noticed families in their restaurants weren't communicating to each other much at the dinner table, because of digital distractions. They wanted to make mealtimes an event again (and time for conversations again), whether at home or in-restaurant. Getting to Dough You worked as a starting point for conversation – a way to re-connect without excessive screen-time. Since its launch, the game has been a main feature on Pizza Express' Piccolo Corner and has sparked many a silly debate at the dinner table.
Read Less -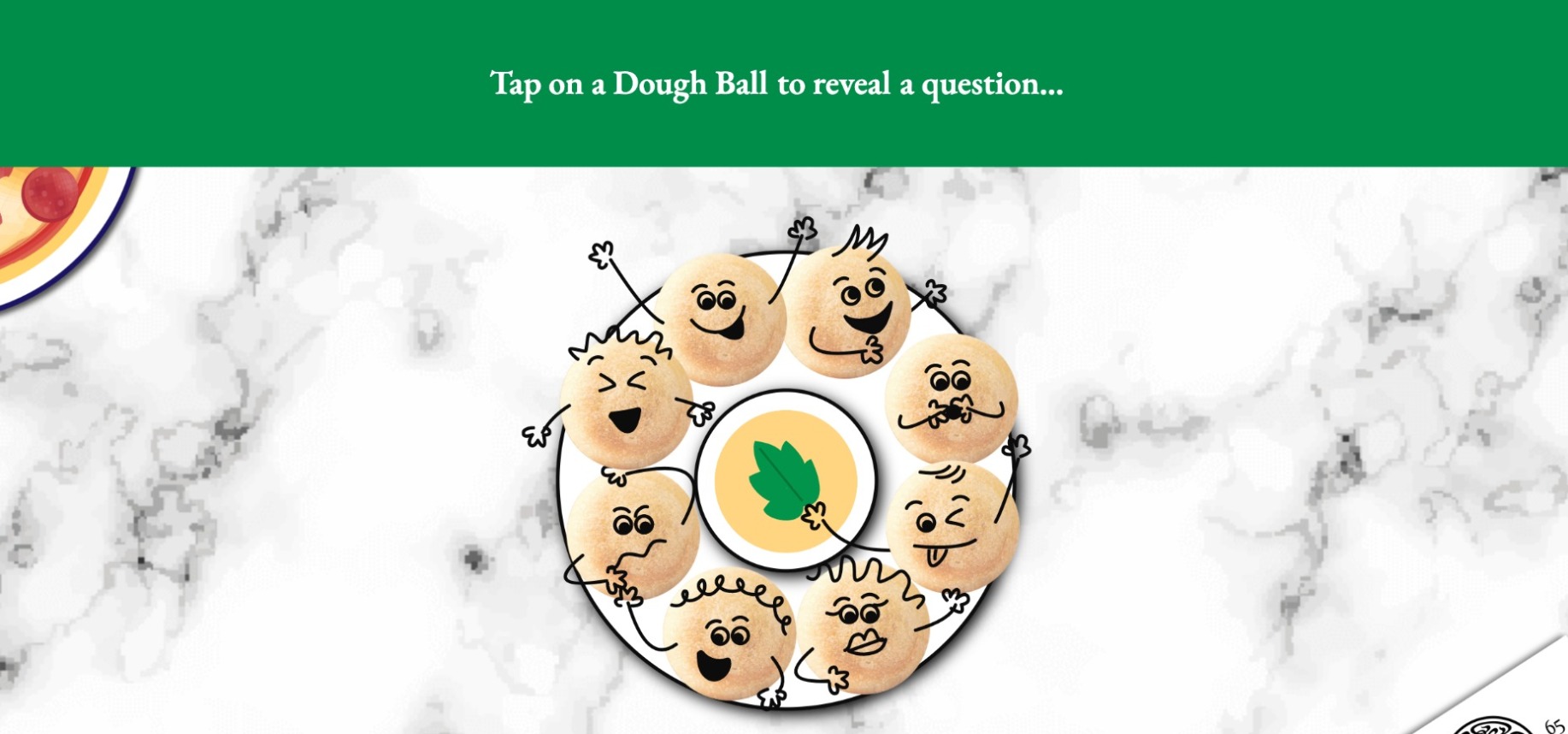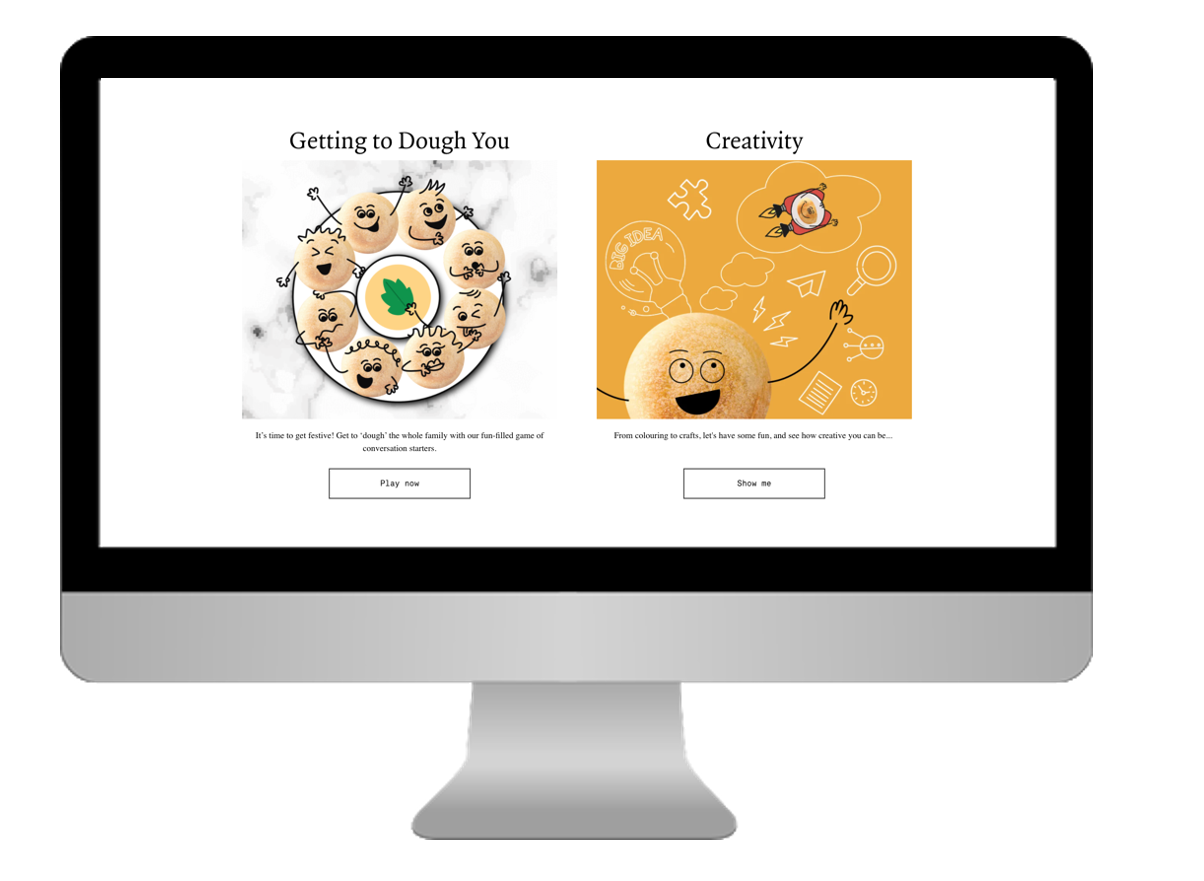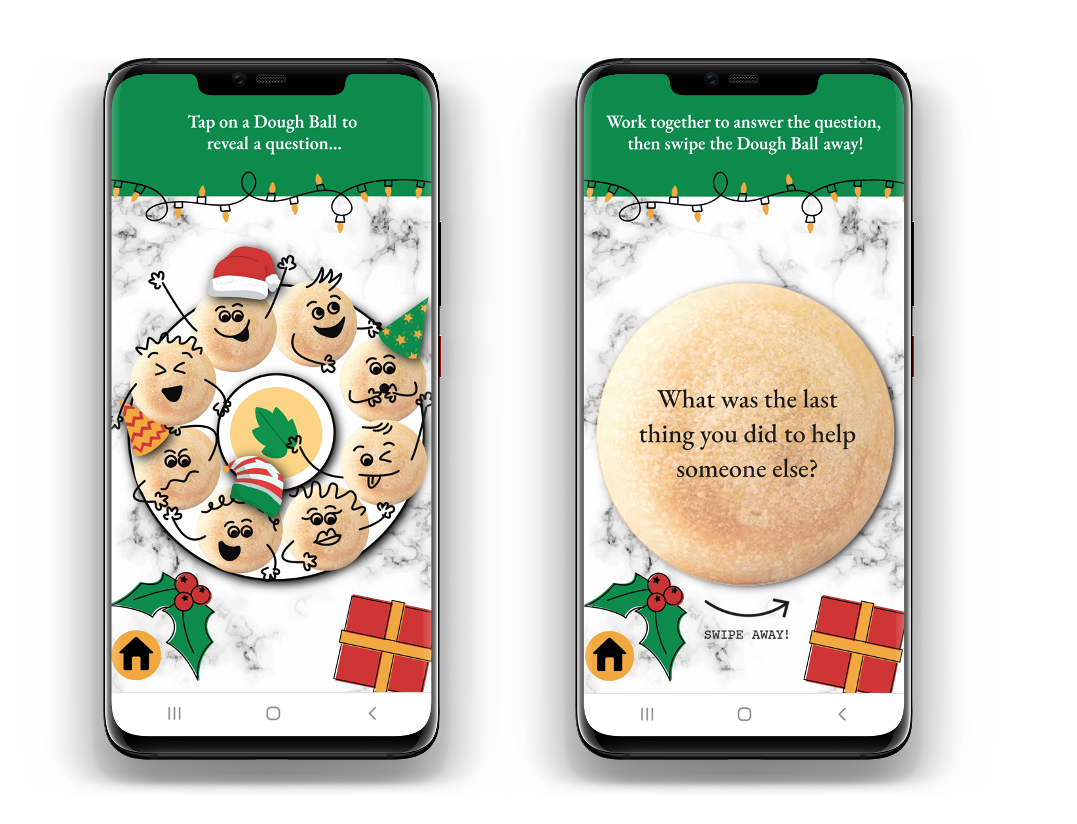 STRATEGY: Purpose, Creative.
INSIGHTS: Content research & verification, Consumer research & verification
CONTENT: Creation, Adaptation.
PLATFORMS: Video, Games, App.
GOAL 3: Good Health & Wellbeing