The United Nations Sustainable Development Goals (SDGs) are a set of 17 goals that 193 UN Member States have agreed to work towards by 2030.
The SDGs provide a universal framework for sustainable development that puts people at the centre of policymaking. We believe we can all play an important role in achieving them. That's why our commitment to addressing these goals is so strong – it's not just good business but also good sense!
Here at Creature & Co., we create purpose-driven content that makes a difference through optimism, not pessimism. That's why we've started GOALS.
Every month, we'll be bringing you a snapshot of positive news relating to the UN's Sustainable Development Goal of the Month. This first issue is all about Goal #2: Zero Hunger.
Photo by Vitolda Klein on Unsplash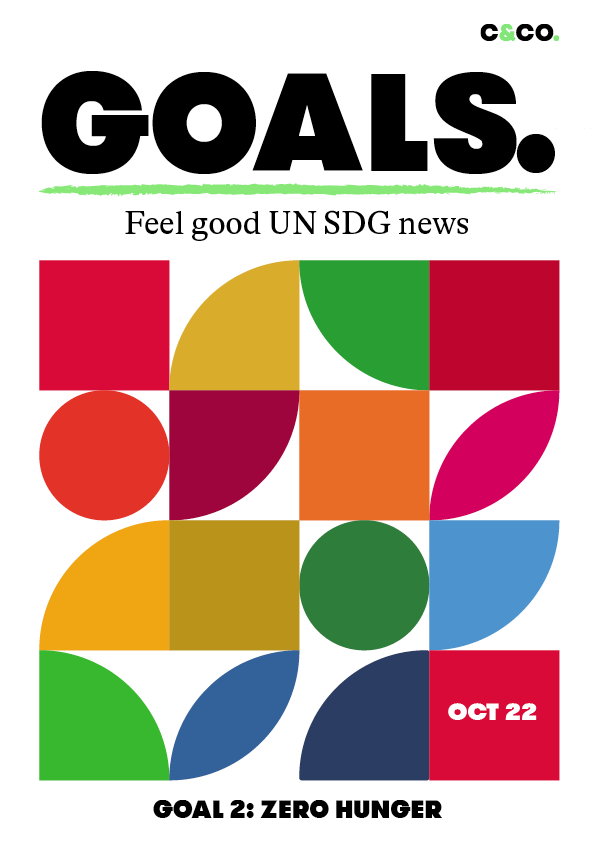 Creature & Co. and the UN SDGs
The world is not on track to achieve Zero Hunger by 2030. If recent trends continue, the number of people affected by hunger would surpass 840 million by 2030. As a society we need to band together to create real, tangible change.
Thankfully, there are some incredible organisations and people doing this already and making a real difference, whom we'll spotlight throughout. We hope reading GOALS. fills you with some optimism and a drive to do a little good. If we all did a little good (or even a lottle good), our planet would be in a much better place – and doesn't that sound nice?
If you think you could be doing more to care for the planet and address the SDGs, we'd love to hear from you! [email protected]
Download