At Creature & Co. every employee uses two of their workdays each year as volunteer days, donating their time and effort to a community project they're passionate about.
In the summer, Managing Director Peter joined his local environment group in Dorset, Planet Purbeck, to help engage his community with the issue of climate change. Here, he tells us about his experience.
Communicating challenging topics
I feel very lucky to have grown up in Purbeck, when I moved back during the pandemic, I knew I wanted to take the skills I had developed to help make my hometown a better place – volunteering alongside Planet Purbeck seemed the perfect opportunity.
Using my knowledge from Creature & Co. around communicating positively about sensitive and challenging issues, I wanted to engage the community in issues they may have otherwise ignored due to the negative connotations.
My plan was to create an event that celebrated the natural spaces, both locally and globally. I wanted to promote discussions around the solutions currently in place and how we could do more to fix and prevent issues in the future.
About Planet Purbeck
Planet Purbeck is a group of like-minded individuals, helping to ensure a future for the area with less waste and traffic, more wildlife, cleaner air and rivers, food and energy independence and sustainable tourism that works for all. 
The organisation knows that experiencing a connection with the natural world often triggers the desire to 'make a difference'. That's why they champion the kind of practical stuff that leaves us with muddy hands and smiling faces: wildflower meadows planting, beach cleans and more. They believe that the sum of inspirational individuals, groups and organisations, is far greater than what can be achieved alone.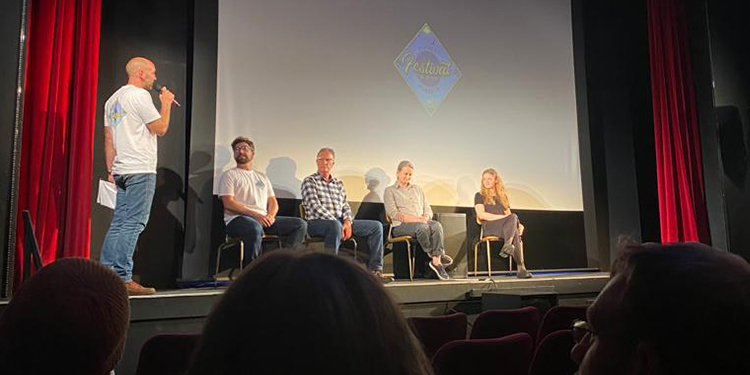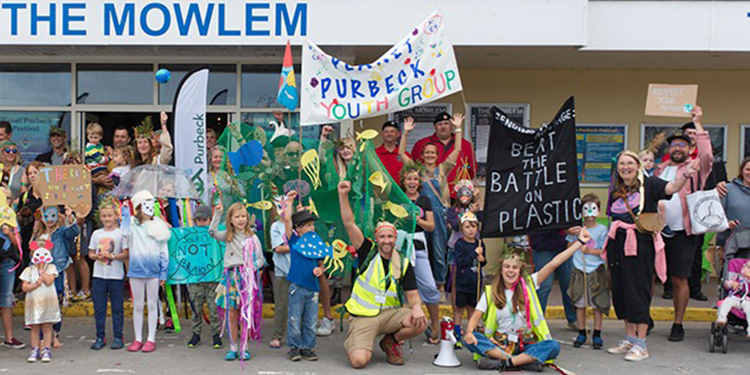 Empowering people to care for our natural world
Working alongside a brilliant team of thirty volunteers, we organised and ran our own 'Planet Purbeck Festival', with free films and talks across two evenings, open to everyone!
On the first evening, we celebrated our land with Nat Geo Explorer Dan Raven-Ellison speaking live, films from Greenpeace and local organisations, plus panel discussions with local farmers, conservationists and ecologists.
The second evening was a celebration of our seas, tackling subjects including fishing, plastics, and marine conservation zones. We were also joined by Imogen Napper, National Geographic Expedition Scientist, who discussed the impact of microplastics.
It was rewarding to be able to make a difference within my community, over the two days we succeeded in activating over 350 people to care about, and celebrate, our natural world. We are always slightly removed from the people we inspire at Creature & Co. and this gave me the opportunity to see first-hand the difference we can make. Nothing is more motivating than that!