In the lead up to Christmas, Senior Content Creator Oliver Selby makes himsELF useful for Greenwich & Bexley Community Hospice.
At Creature & Co. every employee uses two of their workdays each year as volunteer days, donating their time and effort to a community project they're passionate about. 
This Christmas, Oliver Selby, Senior Content Creator at Creature & Co., volunteered as 'Santa's Little Helper' for Greenwich & Bexley Community Hospice's annual Santa's Grotto. Ho ho ho! 
Here he is talking about his experience… 
Have your elf a merry little Christmas
As a content creator primarily for kids and family audiences (and a big kid at heart), I love getting the opportunity to spend time with families and enjoy making kids smile. This was exactly what the volunteering role at Greenwich & Bexley Community Hospice's annual Santa's Grotto allowed me to do – all whilst raising money for an incredible cause. What's not to like? 
For those who don't know, Greenwich & Bexley Community Hospice is a local charity dedicated to providing free, high-quality, compassionate care and support for people with terminal illnesses, their families, and their professional carers in the London Boroughs of Royal Greenwich and Bexley. 
They care for over 2,500 people each year in the community; in their homes, care homes, Hospice beds, Hospice-based clinics, local prisons and in hospital. 
They receive only about one third of their funding from the NHS, which means that they depend on the generosity of their community to fund much of the care they provide for local people. They do incredible work all year round so I was thrilled to be able to help them in some way.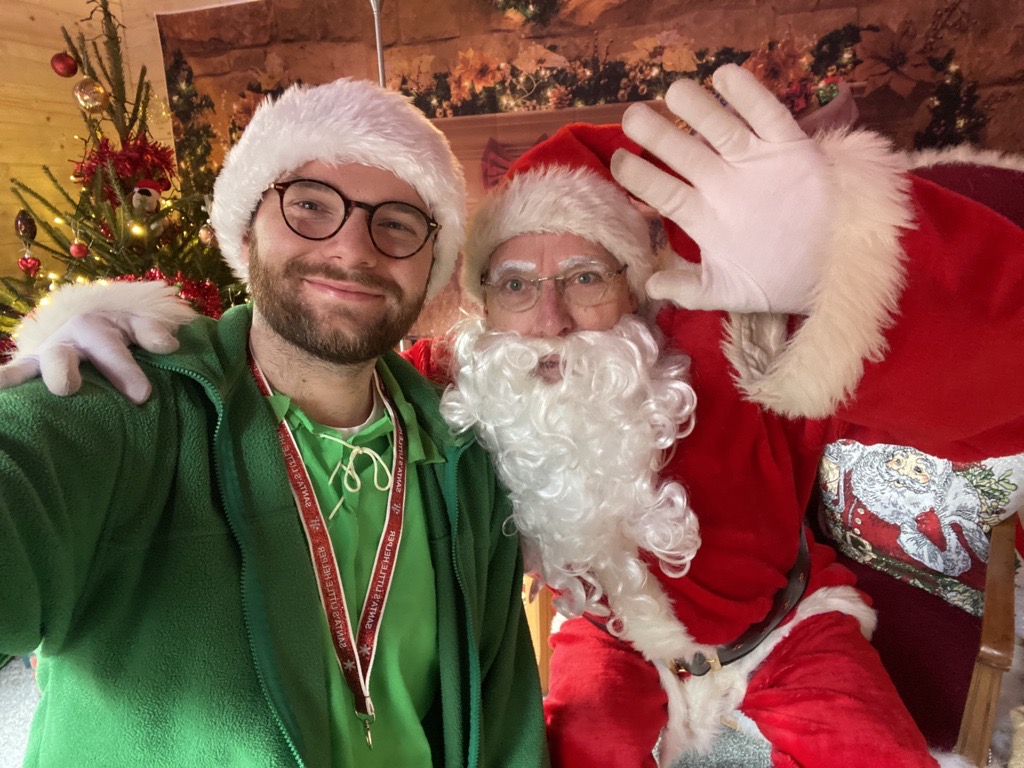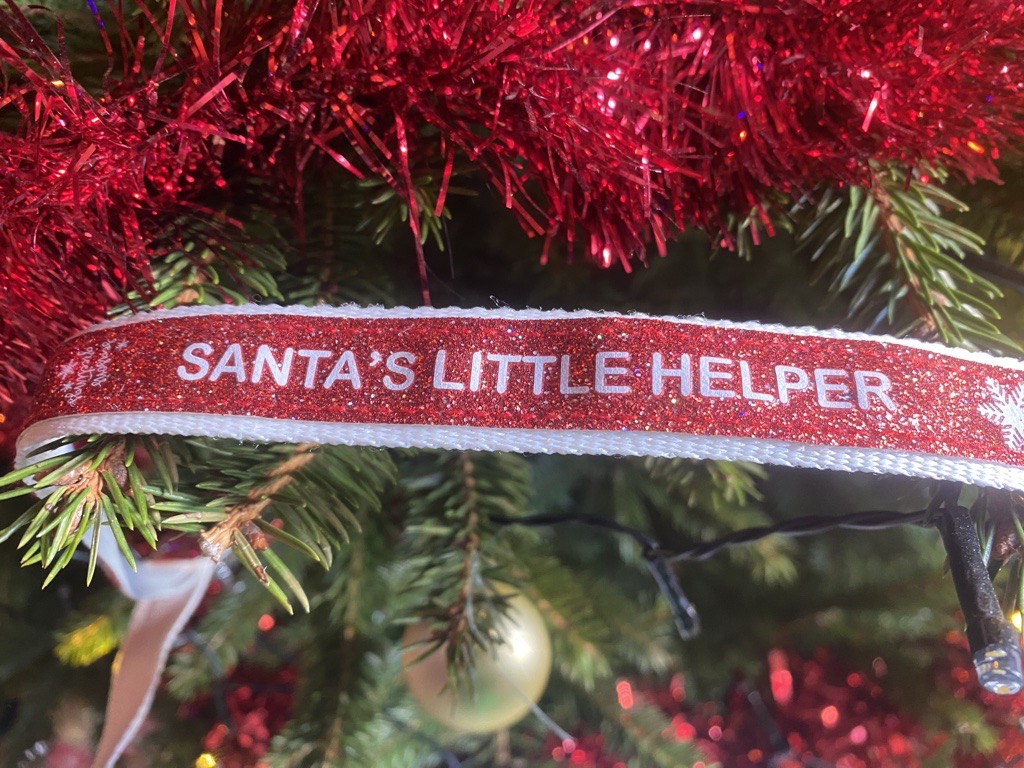 All in a day's workshop
Every year, Greenwich & Bexley Community Hospice run two Santa's Grottos, one in Greenwich Market and one in the beautiful Danson House, with proceeds going towards the hospice.  
Dressed to impress in my very best elf get-up (a repurposed Peter Pan costume), my role as Santa's Little Helper at Greenwich Market was to welcome families to the Grotto, spreading Christmas joy the moment they stepped in.  
I assisted Santa (yes, THE actual Santa – or Mr. Kris Kringle if you'd like to be all formal about it) with handing gifts to the children, keeping the magic of Christmas alive.  
Each child would tell Santa what they wanted for Christmas (most wanted toys, one wanted an end to all homelessness), have a chat about what treats they'd be leaving Santa on Christmas Eve (although Santa politely declined offers of brandy and red wine as he's got a long sleigh drive that night), then they'd join Santa for lovely festive photos (with the occasional elfie featuring yours truly). 
Volunteering for Greenwich & Bexley Community Hospice was a great, rewarding experience that was just as fun for me as it was for the kids who got to meet Santa. I'm looking forward to working with them again! 
— 
By supporting the Grotto, families at Greenwich & Bexley Community Hospice are given for the gift of time, helping them to make beautiful memories that will last a lifetime. 
Interested in supporting Greenwich & Bexley Community Hospice? Visit their 'Support Us' page on their website to see how you can help.
Further links : Website, Twitter, Facebook, LinkedIn.