This is the theme of the Tokyo 2020(1) Olympic Games, and it's exactly what Olympic promo video 'What Agnes Saw' is giving us: emotion.
As content creators, we're always on the lookout for standout content that makes us feel something. Content that triggers an emotional response, with the potential to change perspectives, opinions and choices. Or at the very least, spark a deep appreciation or understanding in people for something they didn't have before.
So, when we came across this video from the International Olympic Committee (IOC), we were compelled to write about it. For us, watching it isn't mere viewing. It's an experience. For one-and-a-half minutes, it transports you to a different place. Immersing you so deeply into the narrative that you become momentarily unaware of your surroundings. So, what makes it so impactful? We investigate…
It tells a human story.
Of a seemingly ordinary elderly lady, who's lived an extraordinary life. We're watching through the eyes of 100-year-old, 10-times-Olympic-champion, Agnes Keleti, and it really feels like an honour. It's personal, reflective and nostalgic. As viewers, we can relate to that sense of reflection, whether it's on our own lives, that of a loved one, or someone we admire. Watching through someone else's eyes helps you step into their shoes and surrender to their story, their narrative.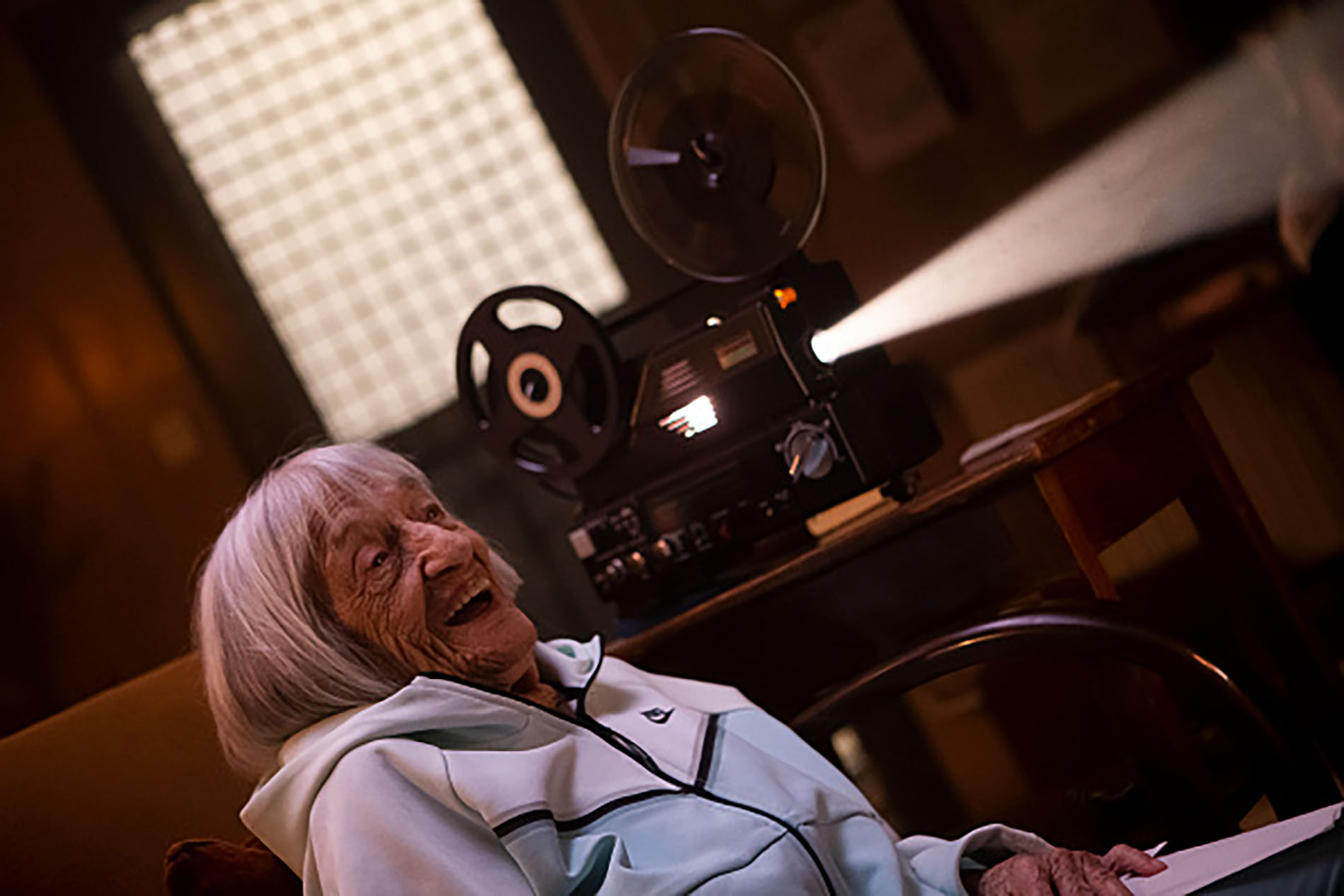 Amid all the challenges of 2021, the world has been crying out for some hope and positivity. On the surface, this is a video about the Olympics, but dig a little deeper, and it's much more than that. It's an extended metaphor about light and dark, good and evil, happiness and sadness. Its message – that despite the hardships we face, hope, positivity and progress are possible – offers the hopeful happy ending we've all been craving.
It's beautifully narrated.
This has to be one of the best examples of how the right voiceover artist, with the right pace, tone and music, can elevate a video from 'meh' to 'WOW'. Danai Gurira's voice is intimate, bold and energising. There's magic and excitement in it – it's infectious. The quick edits, the dramatic music, and the mix of archive and recent footage all work in harmony with the voiceover. It triggers that hair-standing-on-end kind-of response that some video producers can only dream of…
I'm not crying. You're crying.
It plays with juxtaposition.
When content creators juxtapose two elements, they invite the audience to compare, contrast and consider the relationship between those elements more closely. That's exactly what's being done in this narrative. Let's take a look at these juxtapositions more closely:
Past versus present.
–
Old versus young.
–
Light versus dark.
–
Good versus bad.
–
Slavery versus freedom.
–
Housewife versus career.
–
Shoes versus barefoot.
But perhaps the strongest juxtaposition of all, is the last 100 years versus the next. The video guides us through a visual montage of the Olympic achievements of Agnes's lifetime – events that not only represent incredible sporting achievement, but also monumental social change. The juxtaposition between past and future, allows us to consider the promise the next 100 years holds, for both sport and humanity – the door to which is left optimistically and tantalisingly open…
It's unifying.
Despite the fundamental competitiveness of the Olympic Games, the focus of this video is on togetherness. It's unity – despite age, gender, race, language, or education. The narrative presents us as one team, it's 'we', it's comradery and it's the progress of a civilisation.
So, is there anything that could improve it? Well, in our humble opinion, very little, except perhaps a few words from Agnes herself. It could have been a powerful device to hear directly from the Olympian, whose eyes we watch the story unfold through. Perhaps she could have delivered the official hashtag, 'Stronger Together', as a piece to camera?
Either way, our spine is still tingling…!

Francesca Duggan is Communications Manager at Creature & Co.