Plastic is everywhere. Wherever you look you can see something made of plastic, whether you're inside your house or, sadly, out in the natural world. However, not all plastic is bad, some of it is very necessary. Covestro, one of the world's leading manufacturers of high-quality polymer materials and their components, wanted our help with a multi-platform campaign to encourage children, and adults, to understand plastics in a broader way.
read more +
Content Creation
Covestro approached us looking for help communicating the complex topic of plastics to a family audience. Our aim was to inform and expand the current thinking around plastic, from car dashboards to medical equipment, this is a substance we cannot (at the moment) completely erase from our lives, and our campaign needed to reflect that.
We created a multi-platform campaign in a collaboration with National Geographic Kids Magazine which covered topics around the history of plastic and its importance as a wonder material, when used responsibly, as well as topics such as plastic pollution and the benefits of a circular economy. As well as this, we devised a competition that gave readers the chance to win a Chem C3000 science kit, a school visit from a Covestro scientist and a member of the National Geographic Kids team, plus STEAM (Science, Technology, Engineering, Arts, Mathematics) funding for their school!
Brand Impact
With this campaign, we were able to successfully communicate that plastic is an important enabler of innovation, whilst educating readers about the detrimental effects that single-use plastics can have on our environment and wildlife. Readers particularly found the interview with plastic scientist Thomas Voessing interesting, as it was scientific area they hadn't come across before.
Read Less -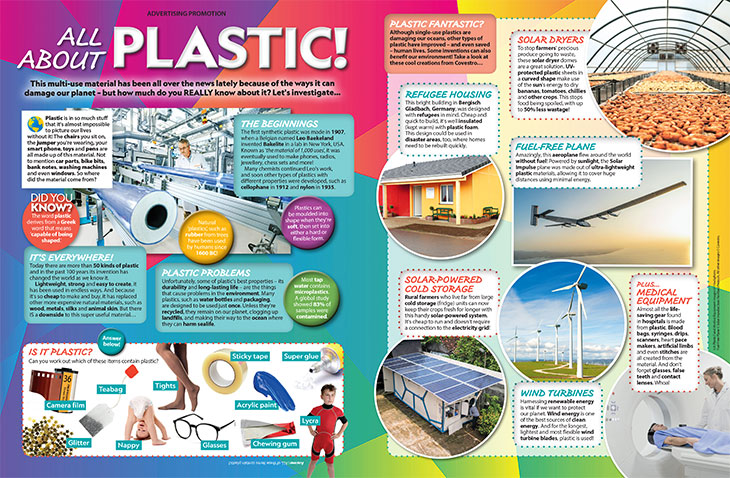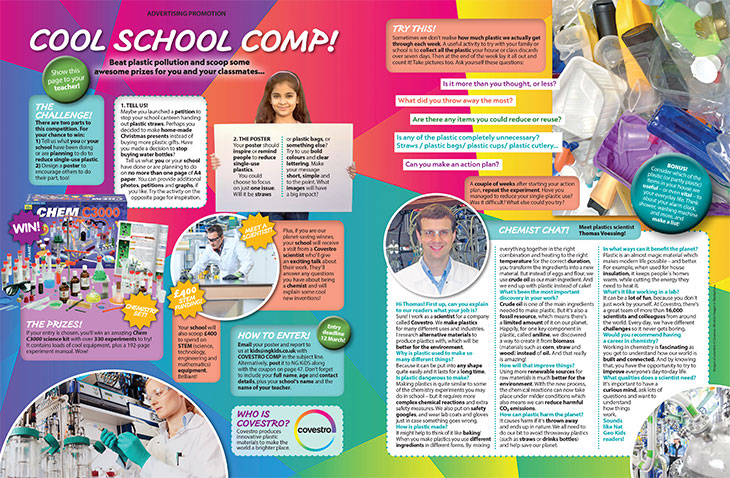 STRATEGY: Creative, Education, Behaviour Change.
INSIGHTS: Content research & verification.
CONTENT: Creation.
PLATFORMS: Print.
GOAL 9: Industry, Innovation & Infrastructure
GOAL 12: Responsible Consumption & Production
GOAL 13: Life Below Water