When the world went into lockdown in March of 2020, all the fun and messiness of outdoor play sadly became a thing of the past. UK detergent brand Persil approached us to help them pivot their traditional messaging of outdoors exploration to a message of 'bringing the natural world inside', encouraging kids and families to stay safe without leaving the home. The 'Home is Good' campaign we created supported kids and families with free, easy-to-access resources and ideas that helped them keep a strong connection to nature and nurtured their mental health during the challenging time.
read more +
Content Creation
Pivoting Persil's messaging from 'Dirt Is Good' to 'Home Is Good', we launched a bespoke-built, Persil-sponsored content hub on the National Geographic Kids website, bringing boredom-busting, at-home entertainment into the homes of families across the country. Each activity we created was carefully selected according to a list of criteria such as whether the activity connected cooped-up families with the outdoors, and whether the activities inspired a higher, more long-term impact for the user i.e. watching plants grow or receiving visitors at your bug hotel.
This was easily the most time-pressing campaign we'd ever worked on. When lockdown was announced, there was a sudden and huge demand for at-home activities and resources that families could access remotely – for an indeterminate amount of time. Together with Persil, we wanted to get those resources into families' homes as quickly as possible. Therefore, we decided to launch this campaign in two phases. Phase 1 was all about speed – getting the most useful content out there as quickly as possible, utilising an existing template on the National Geographic Kids website. Phase 2 launched four weeks later, with a bespoke-built hub with an improved UX which better suited the needs of the campaign. It split the content into easy-to-navigate categories that helped families navigate between content; activities, features – plus 15 new pieces of rich-media content including quizzes, games and videos.
Brand Impact
We supported the digital hub with paid and organic media promotion, including social, email, display advertising, advertorials in National Geographic Kids magazine and a PR campaign with prominent family influencers and journalists. The campaign achieved a national reach to 1.2M people across the UK and Ireland, achieving the objectives set out at the start, to inspire, educate and support families and teachers stuck at home. Although the #HomeIsGood campaign is over, the hub continues to be a useful at-home resource to the National Geographic Kids audience.
Read Less -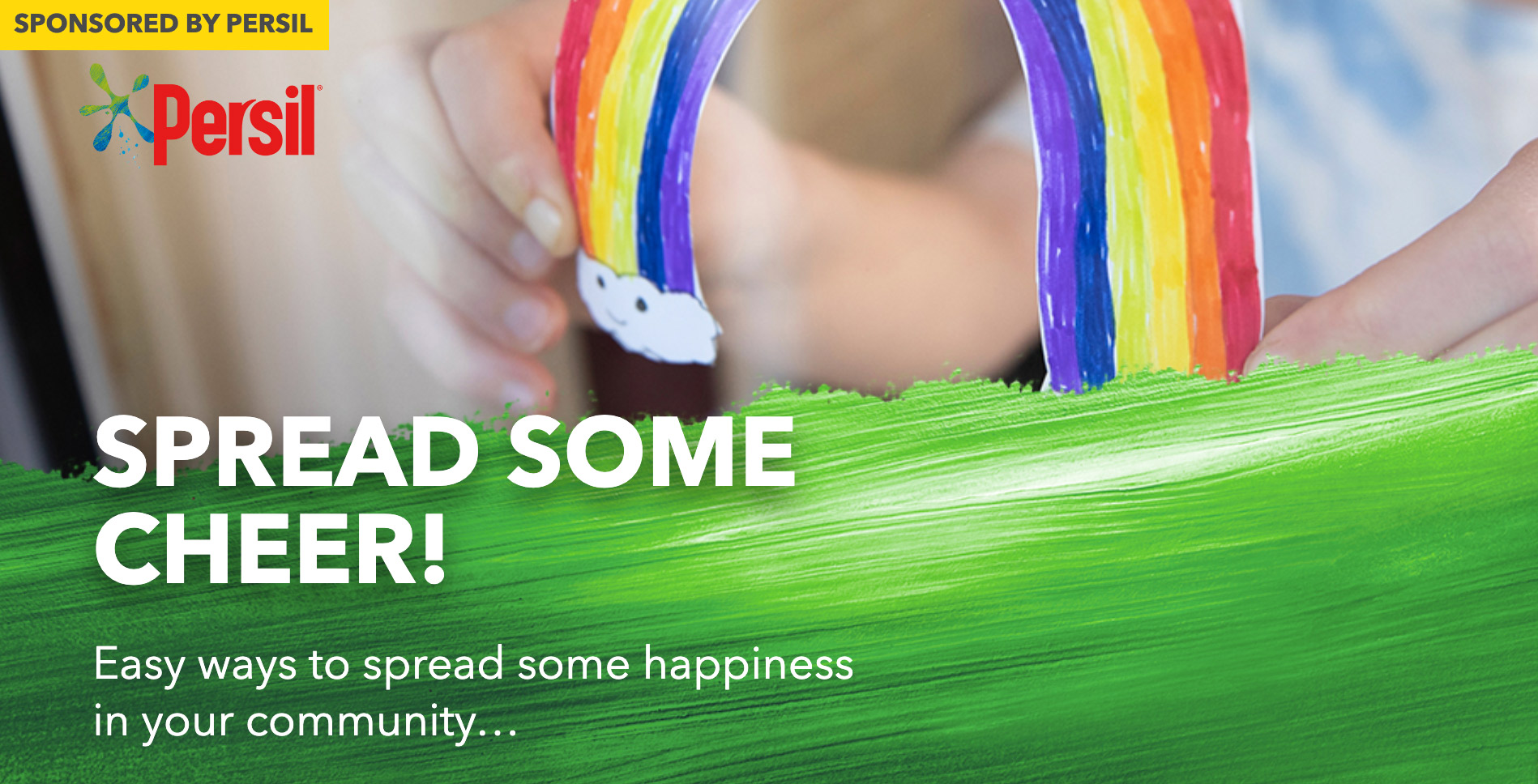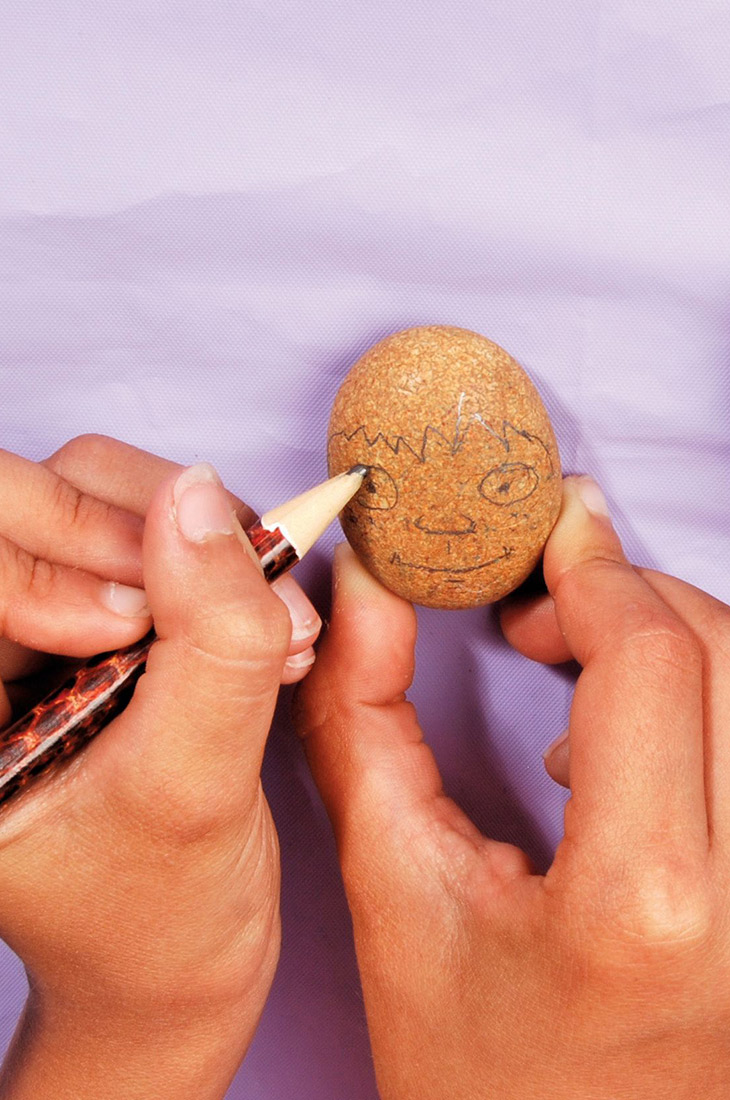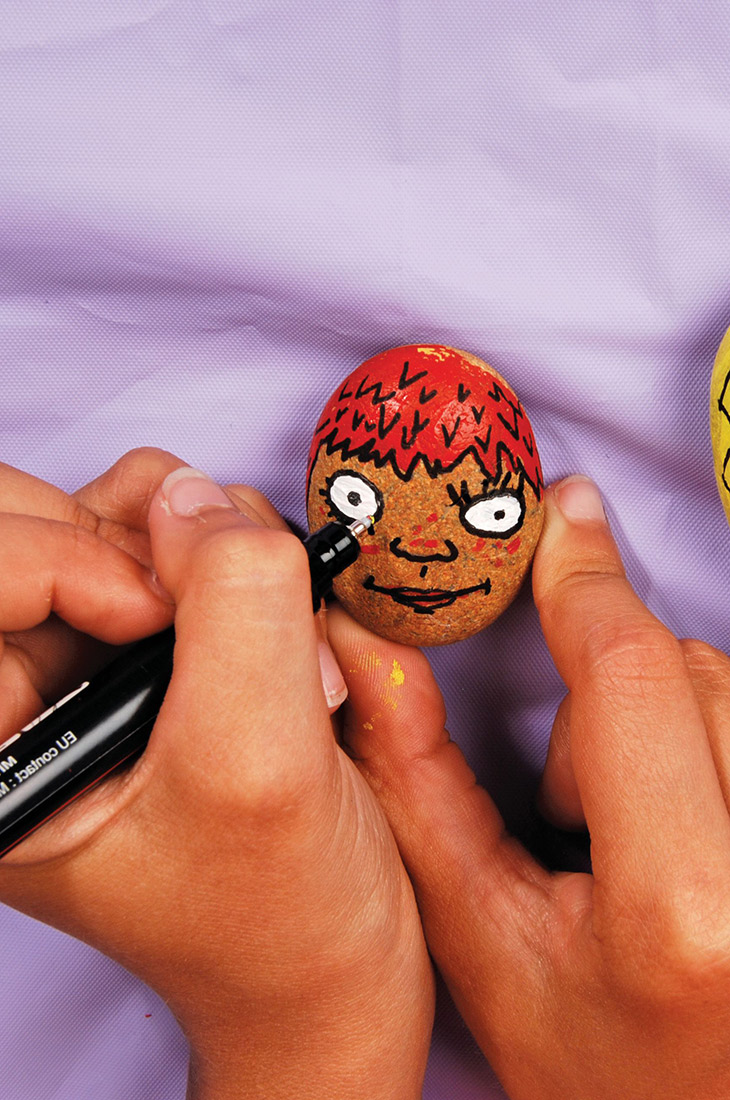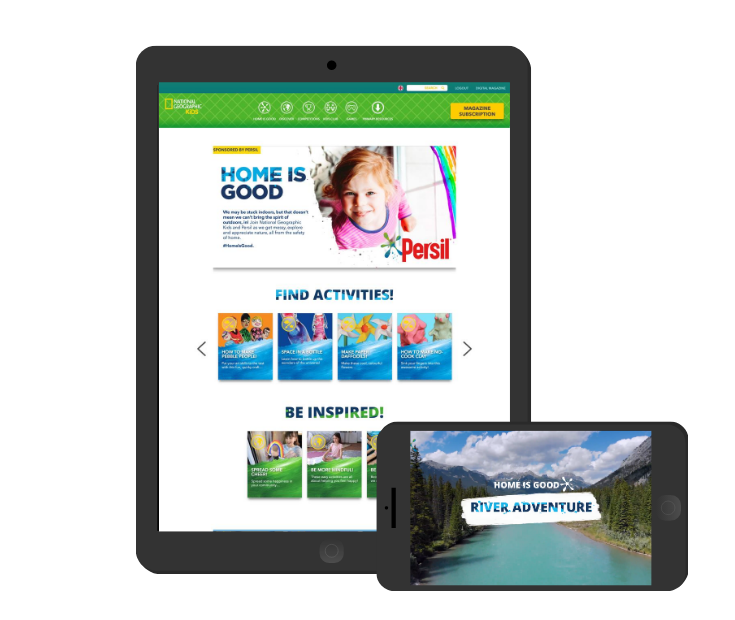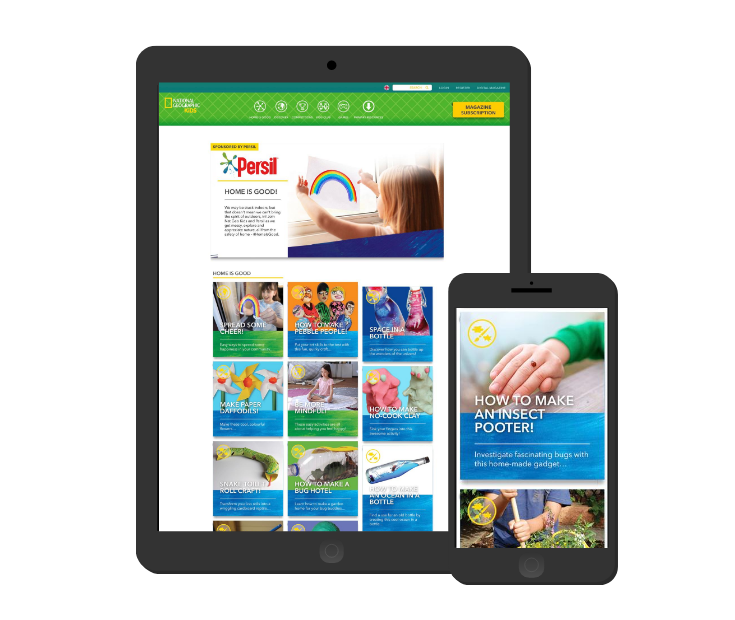 STRATEGY: Purpose, Creative, Brand, Education.
INSIGHTS: Content research & verification.
CONTENT: Creation, Adaptation.
PLATFORMS: Video, Print, Website.
GOAL 3: Good Health & Wellbeing
GOAL 13: Climate Action
GOAL 14: Life Below Water
GOAL 15: Life On Land