A good brand partnership is one of the best ways you can benefit your business. When two brands partner up, they can reach a new demographic, alter their brand perception, share resources, and create social engagement. Creature & Co. are National Geographic Kids' brand custodians, so we can combine our partnerships expertise with our creative and strategic minds to create incredible content for brands or products who are looking to form a brand partnership with National Geographic Kids Magazine.
We are experts in creating bespoke creative solutions tailored to suit your campaign needs and have experience developing and creating display advertising, advertorials, pull-out-posters, board games, covermounts, digital advertising and a whole lot more.
read more +
CONTENT CREATION
Kew Gardens Creative Writing Campaign
Kew are on a mission to understand and protect plants and fungi, for the wellbeing of people and the future of all life on Earth. But how could they teach kids and families about plants and nature, whilst promoting their new children's garden at the same time? With a National Geographic Kids brand partnership of course! For this brand partnership, we used our content expertise to produce an advertorial campaign around a creative writing competition that would help kids interact with nature through poetry.
Judged by Momtaza Mehri, Young People's Laureate for London, the competition asked kids to get outside and experience nature with all their senses, then describe what they saw, smelt, heard, and felt in a poem. A few young poets were selected to have their poems displayed on trees in the new garden, and the star-prize winner won an all-expenses paid day out at Kew Gardens!
IET Junior Photographer of the Year Campaign
The IET (Institution of Engineering and Technology) inspire, inform, and influence the global engineering community to engineer a better world. The IET wanted a way to reach a kids and family audience to highlight the ways engineering and technology influence our daily lives. Forming a brand partnership with National Geographic Kids, we helped the IET do just this.
How? With the 'IET Junior Photographer of the Year', an advertorial campaign that called all budding photographers to take images of engineering-related subjects that would truly capture the exciting, imaginative, and fast-developing face of engineering and engineers today. Kids could enter photos for an array of categories including Design & Production, Digital, Energy & Environment, Structure and Transport, with the hopes of winning the prize money. As well as this, the winning images were made into a photographic exhibition in central London and were featured in Amateur Photographer magazine!
Tate's Olafur Eliasson Advertorials
Tate believe access to art is a universal human right and see their galleries as sites of creative learning. Their exciting new art exhibition from Icelandic-Danish artist Olafur Eliasson aimed to highlight Earth's climate change emergency, and they wanted to reach a kids and family audience for the exhibition, to educate them and raise awareness of our warming planet. With brand values aligning, we thought a brand partnership between National Geographic Kids and Tate would be the perfect way to promote the exhibition.
Our skilled, passionate team created advertorials that would not only introduce readers to Olafur's work, but also educate them on climate change. Within these advertorials, we included an interview with Olafur, sneak-peaks of the exhibition, climate facts, and a creative competition that asked audiences to design a poster for Olafur's exhibition, inspired by the themes in his work. The winner received a trip to Olafur's studio in Berlin with their family where they were given a guided tour, and their poster was displayed in the studio too!
BRAND IMPACT
With 50,000 subscribers and a circulation of over 110,000, forming a brand partnership with National Geographic Kids is an incredible way to reach a new kids and family audience. Not only do they have a demographic of boys and girls aged 6-13, over 92% of parents read the magazine with them. National Geographic Kids only partners with brands they trust, so parents acknowledge any brand featured within the magazine must not only be suitable for their children but is also actively trying to make the world a better place.
As part of our 'giving programme', we also offer charities free or discounted advertising opportunities within National Geographic Kids Magazine and are always looking to highlight organisations who are trying to make a difference. Find out more about this in our Impact & Purpose Report.
Are you interested in forming a brand partnership with National Geographic Kids? Or are you on a brand partnership journey of your own and looking for creative expertise? Get in touch, we'd love to help!
Read Less -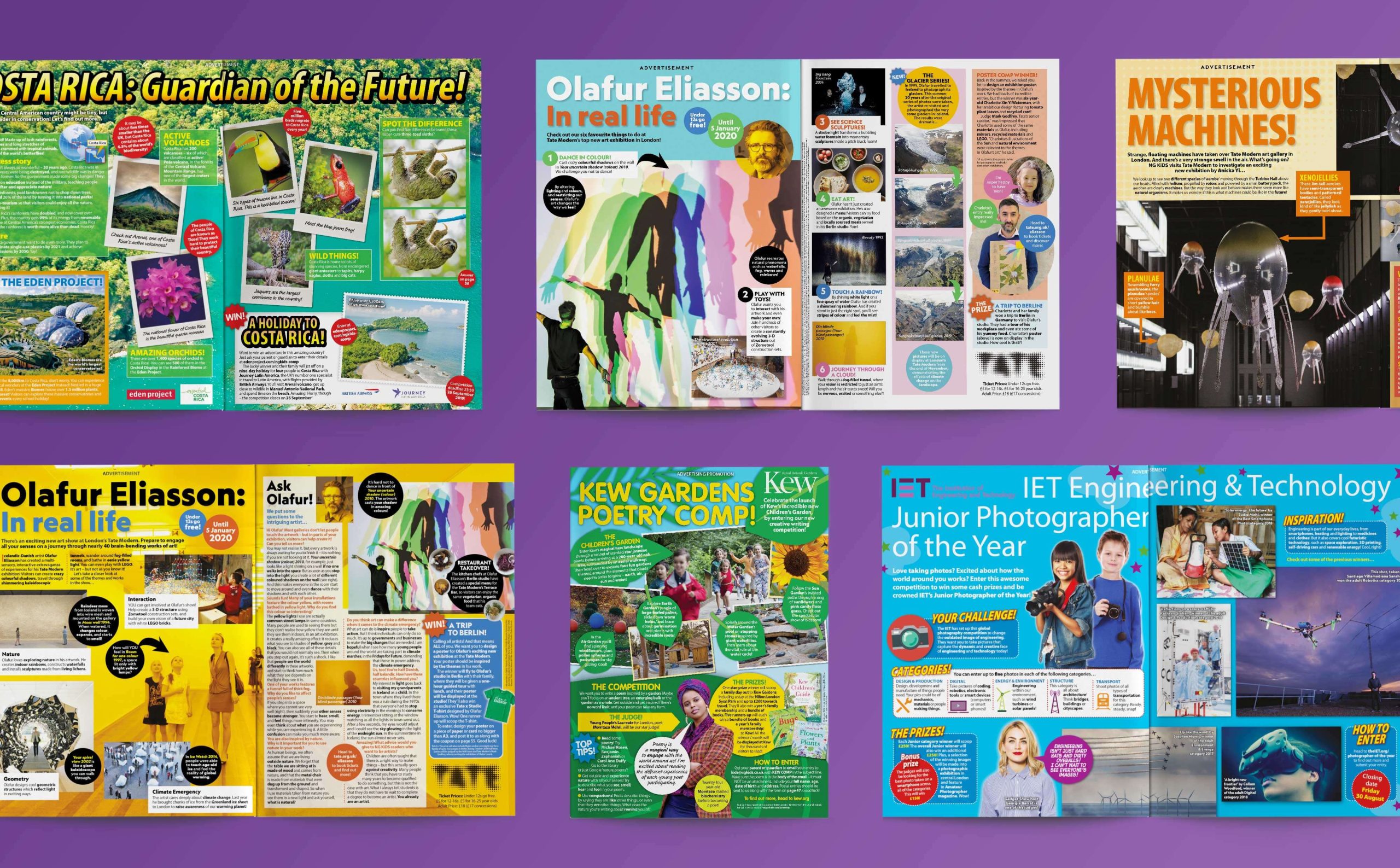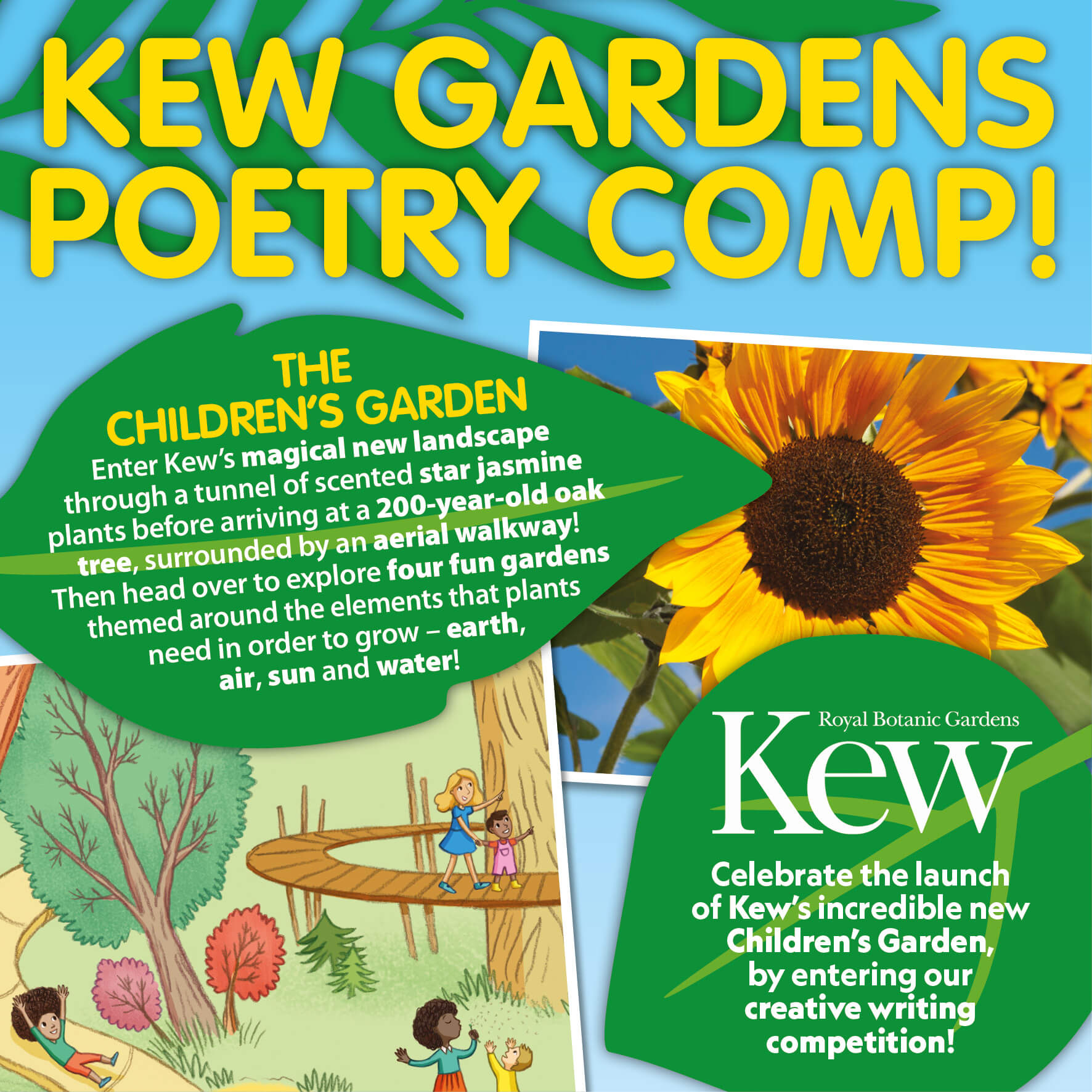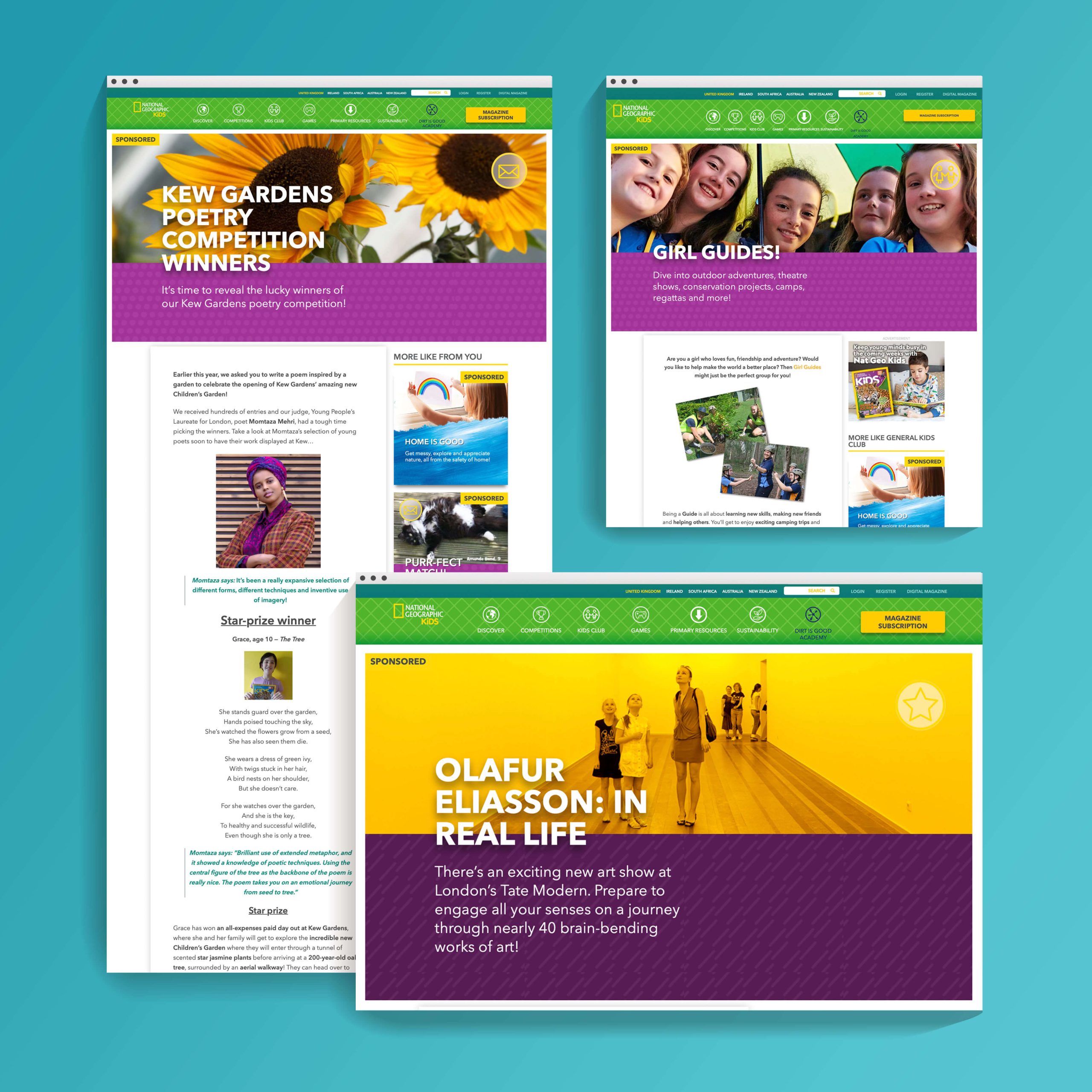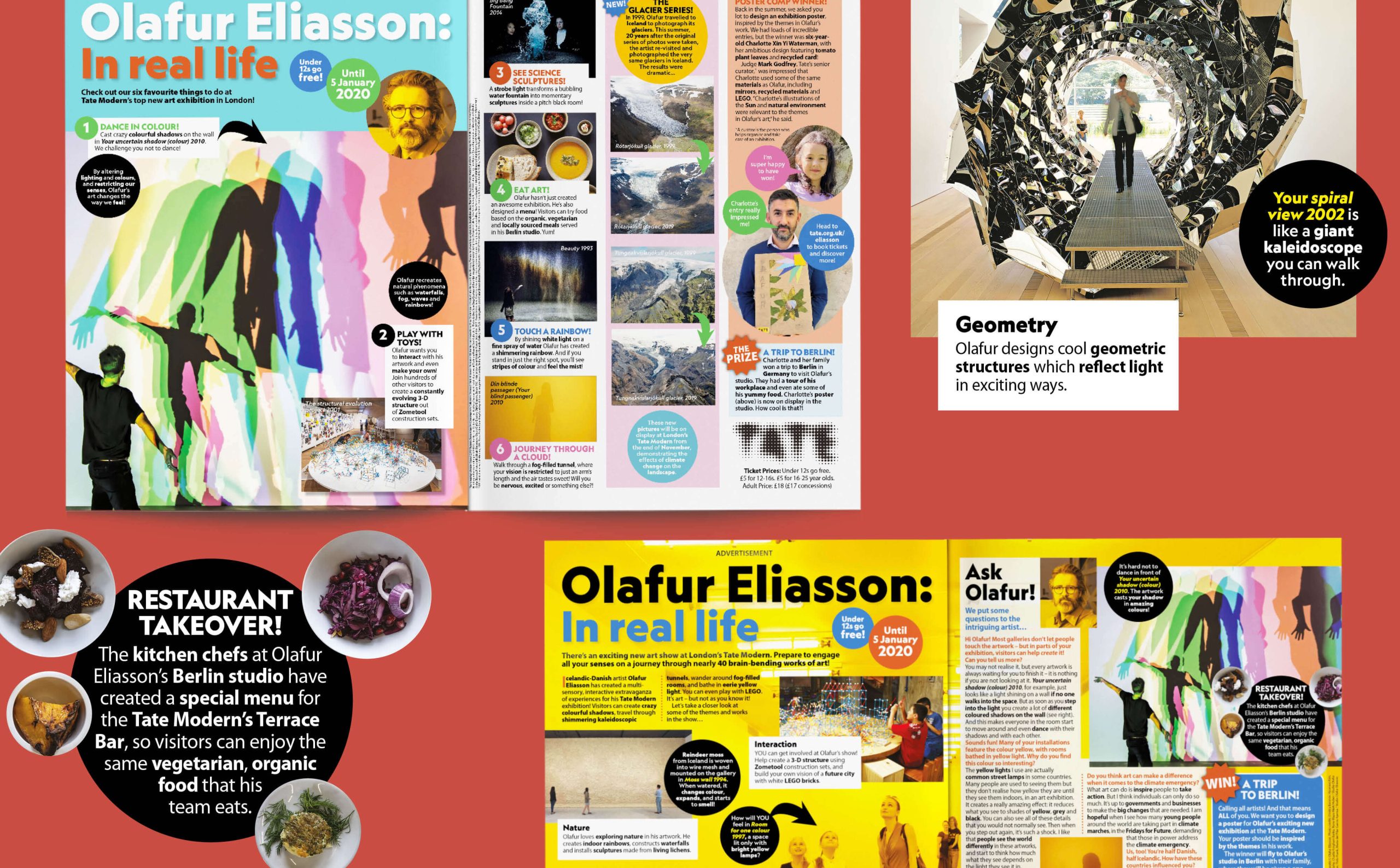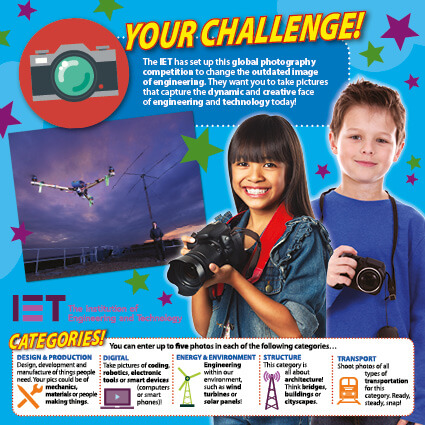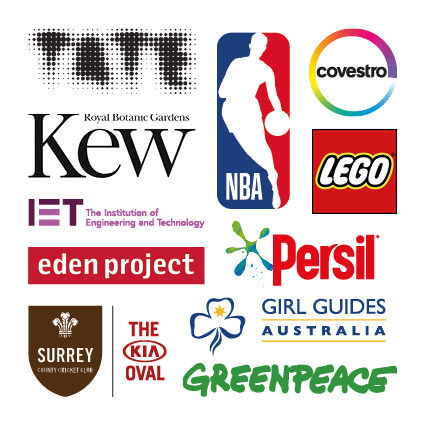 STRATEGY: Brand Purpose, Education, Media Partnerships.
CREATIVE: Content Creation, Content Adaptation, Editorial.
PLATFORMS: Print, Social, Website, Games.
GOAL 4: Quality Education
GOAL 7: Affordable and Clean Energy
GOAL 9: Industry, Innovation and Infrastructure
GOAL 11: Sustainable Cities and Communities
GOAL 12: Responsible Consumption and Production
GOAL 13: Climate Action
GOAL 14: Life Below Water
GOAL 15: Life on Land
GOAL 16: Peace, Justice and Strong Institutions