At Creature & Co. every employee uses two of their workdays each year as volunteer days, donating their time and effort to a community project they're passionate about.
Here, Tim Herbert, Editor of National Geographic Kids magazine, talks about his time volunteering at Invictus…
The power of positivity
Just before Christmas 2021, I volunteered with Invictus Wellbeing at a local Christmas Fair, chatting to parents about kids' mental health and the services offered by the charity. Many were excited to hear about the charity and were keen to find out more about their services.
On the day, among lots of other fun activities, we asked kids to write and/or draw positive statements on pieces of paper that were then wrapped up in little envelopes for other children to take away.
The looks on the kids' faces when they opened a stranger's doodle telling them 'YOU ARE AMAZING!' etc was wonderful. We also ran an 'Elf-ie Selfie' stall, where visitors could have a picture taken with our cut-out Elf character in exchange for a small donation.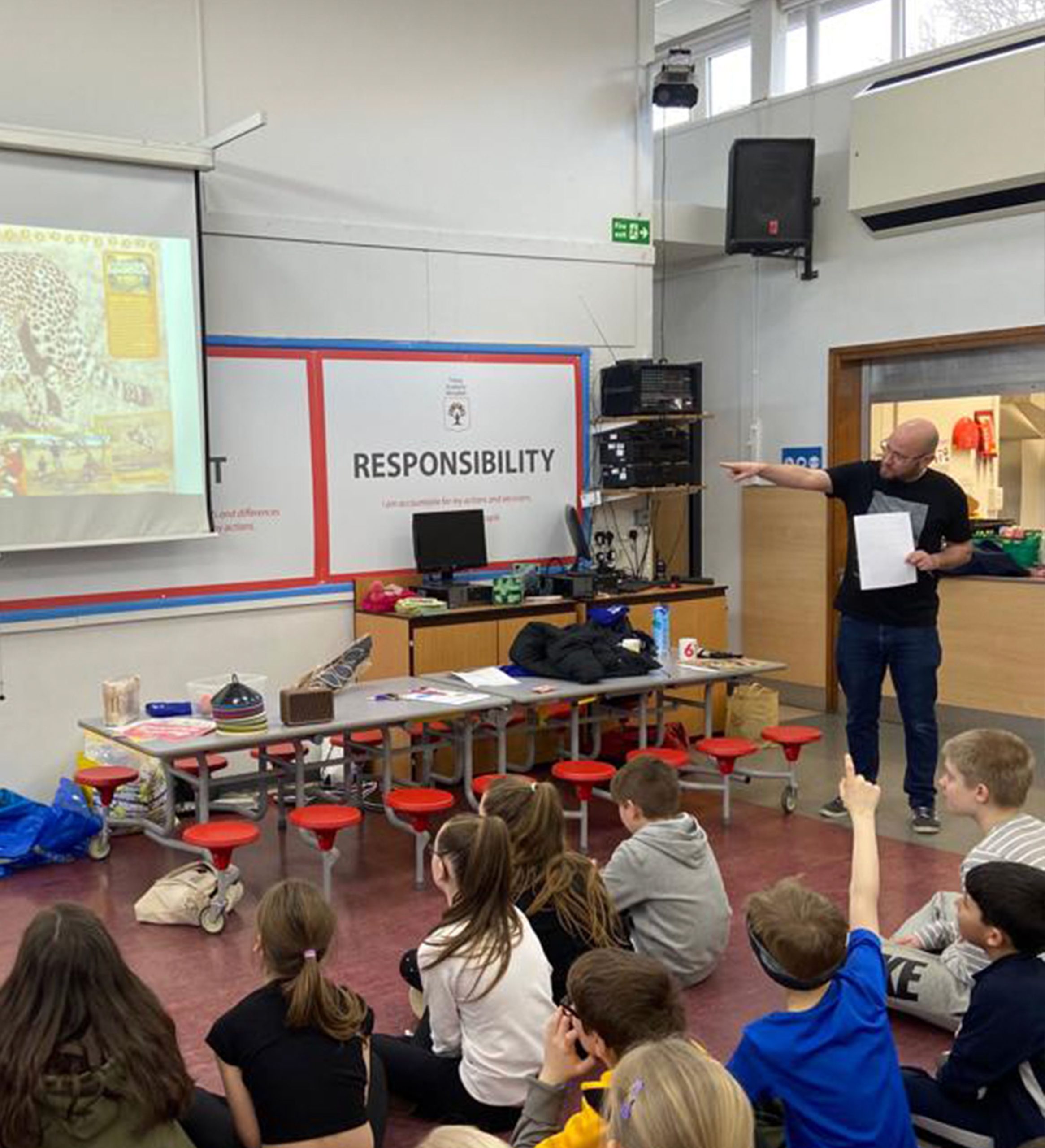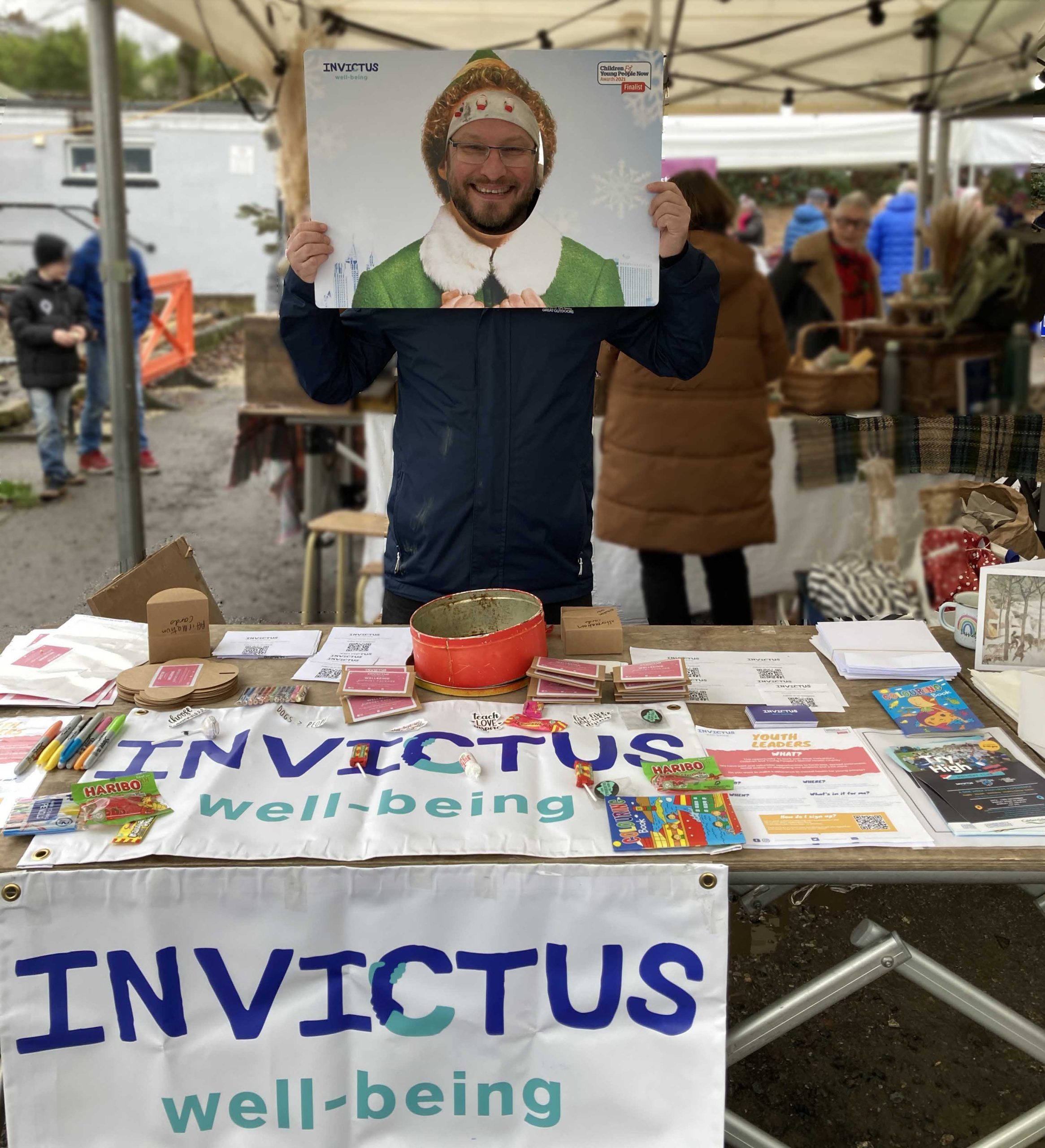 About Invictus Wellbeing
Invictus Wellbeing is a Halifax-based mental health charity which works specifically with children and young people. The charity's mission is to ensure that all children and young people, regardless of background, have access to the emotional and mental-health support they want and need.
Working in schools and communities across Yorkshire, Invictus Wellbeing has helped thousands of young people since it was founded in 2015. It runs various projects that improve the mental health, resilience and wellbeing of children in the region. All their services are free.
Empowering kids to care about our natural world
In February half-term I returned to volunteer with the charity and worked at the Try High kids' holiday club run by Invictus Wellbeing, Halifax Panthers Rugby League FC and Calder Community Squash.
The free club, for kids aged 7 – 11, keeps local children active and entertained during holidays, teaching them about sport, healthy eating, arts, crafts, nature and 'psychoeducation' (learning about and understanding mental health and wellbeing).
I worked in two different primary schools, with 30 children at each, talking about animals, nature and National Geographic Kids magazine. I made a short presentation which contained photos and videos taken on press trips, and the kids loved learning facts about animals and then seeing/hearing them in action.
It was great to see the children's interest and passion for wildlife, with eager hands popping up constantly, the kids desperate to ask or answer questions. Each child received a copy of Nat Geo Kids and I was able to give away eight magazine subscriptions at each school.
Volunteering with Invictus Wellbeing has been a really fun, rewarding experience. It's been lovely to see how keen and switched-on the children are. I'm looking forward to doing more voluntary work with the charity in the future.
Want to find out more about our team's volunteering experiences? Read how Pete, Creature & Co. MD, worked with Planet Purbeck to help educate his local community.