LEGO City enlisted us to create a real-world narrative for their LEGO City Arctic sets — bringing this beautiful, fragile habitat to life in LEGO!
Objective
Even challenging subjects are carefully crafted into accessible language that every family member – from youngest to oldest – finds enjoyable, educational and inspirational.
What we did
Drawing on our experience as publisher of National Geographic Kids, we crafted a co-branded campaign to appeal to a global audience of kids aged 7-12. We looked to engage kids and channel their natural curiosity about the world into a love of LEGO.
Unlocking the curiosity of kids was key – particularly in today's planet-conscious generation. We created a multi-channel campaign through a mix of puzzles, quizzes, features, interviews and videos with National Geographic Explorers, all anchored around our hero piece of content; an interactive expedition map.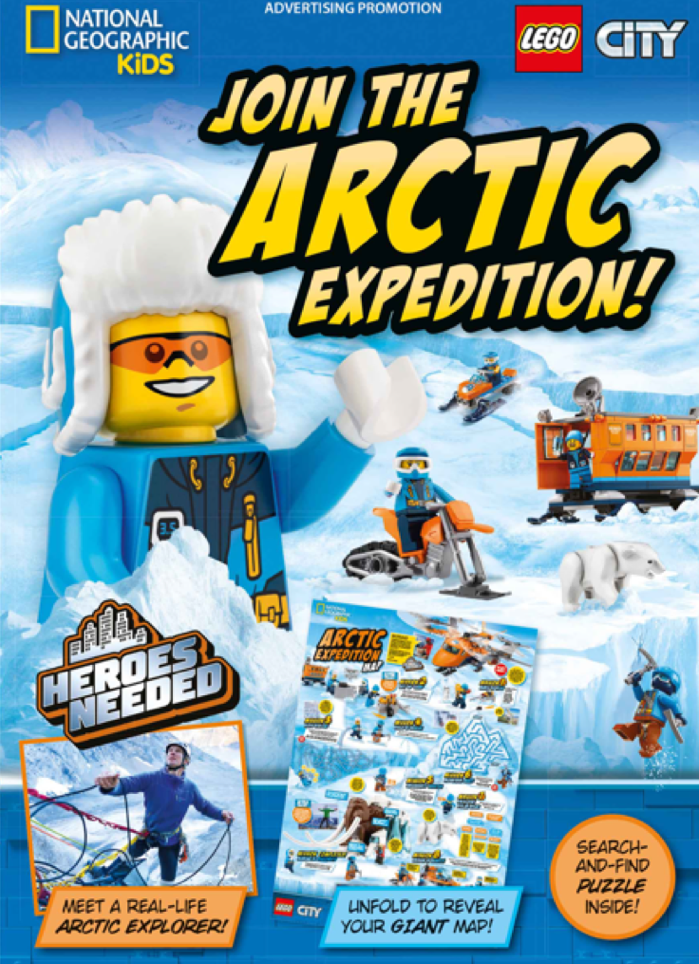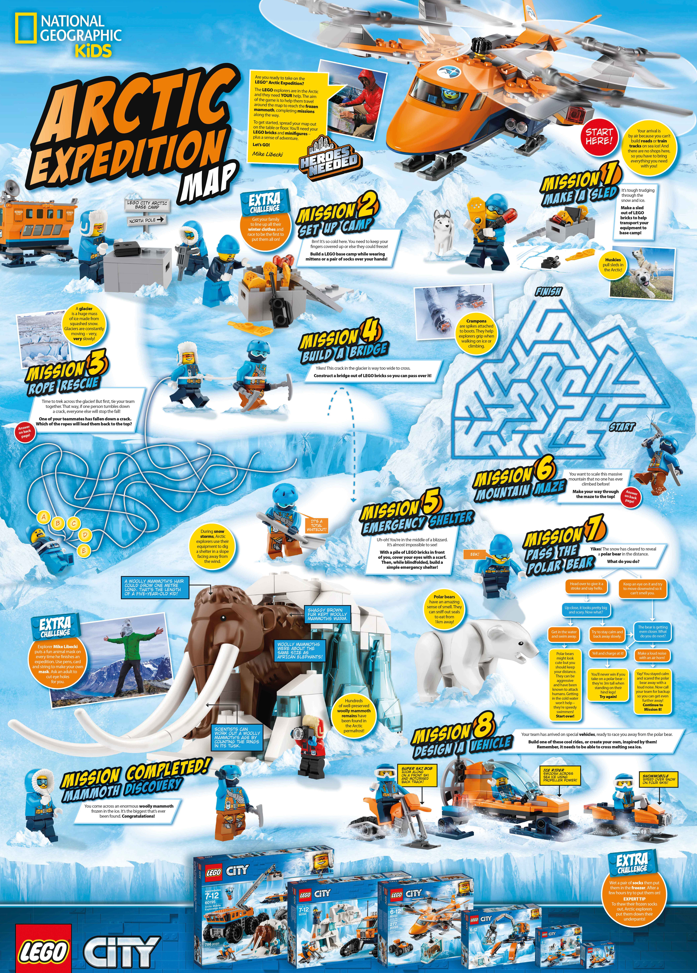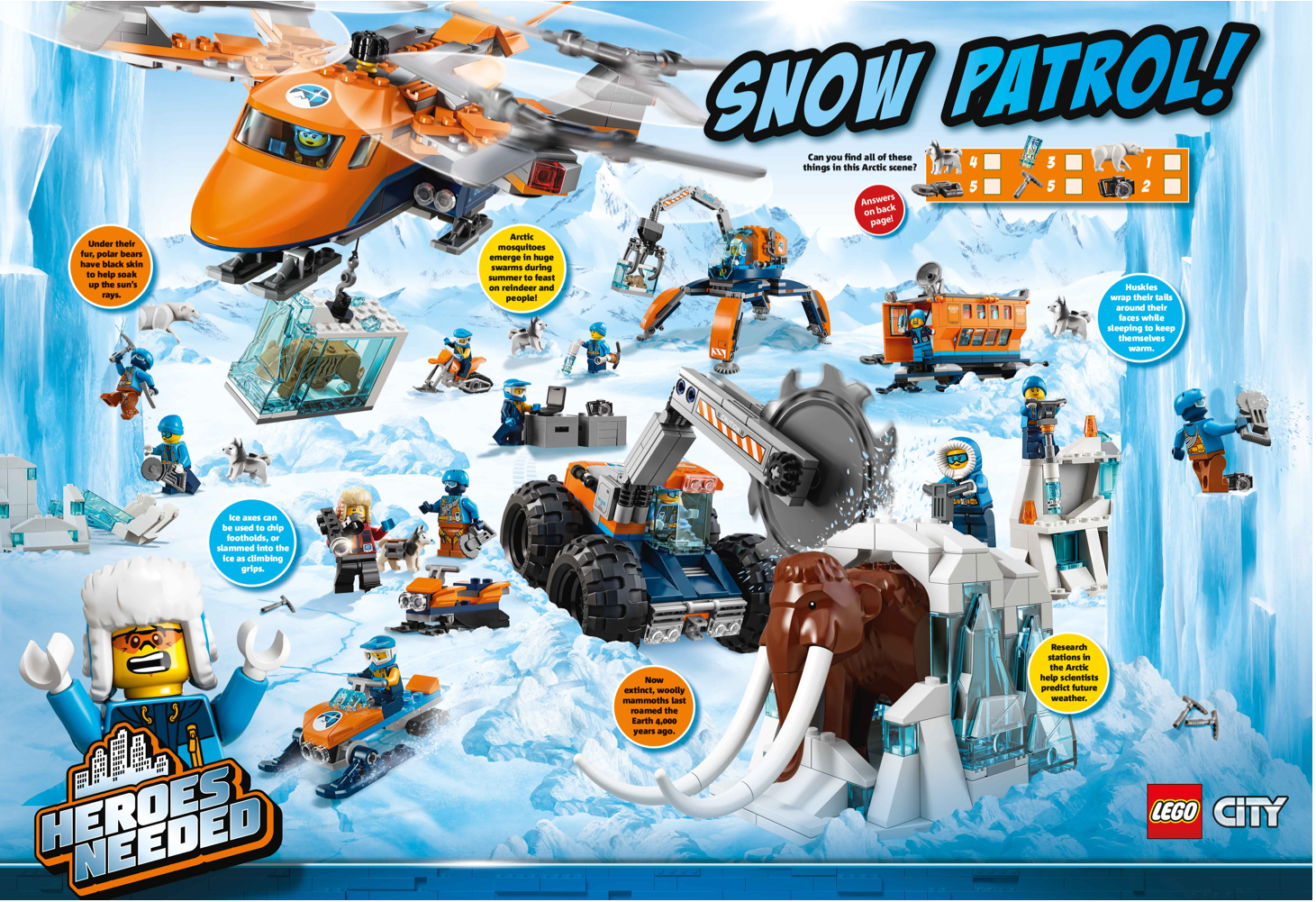 The map brought the fictional world of LEGO to life through an Arctic expedition narrative, with interactive missions and build challenges that linked the new LEGO sets to awe-inspiring, real world experiences.
Two exclusive competitions complimented the content; a once-in-a lifetime trip to the Arctic – targeted at families – and a school competition to win STEAM funding and a school visit from an Arctic explorer.
To enhance imaginative play and create passion for multiple animals and environments, we also worked with Lego to bring to life both LEGO City Wildlife Rescue and LEGO City Jungle sets.
STRATEGY: Purpose, Creative.
INSIGHTS: Content research & verification.
CONTENT: Creation, Translation.
PLATFORMS: Video, Print.
GOAL 4: Quality Education
GOAL 14: Life Below Water
GOAL 15: Life On Land