We teamed up with LEGO City to create a real-world narrative for their LEGO City Jungle sets —bringing the excitement of Jungle adventure to life with National Geographic Explorer Andres Ruzo.
Objective
To take readers on an exciting mission through our content, giving them a taste for the incredible and often dangerous things ready to be discovered deep in the jungle – using real-life scenarios as a springboard for their imaginations, to be facilitated by the LEGO City Jungle kits.
What we did
We introduced our readers to jungle exploration through this multi-channel campaign, creating videos shot on location at the Boiling River, a bespoke print 'Explorer's Handbook' for distribution in Nat Geo Kids and as a standalone asset, in-mag activity and plenty of digital promotion.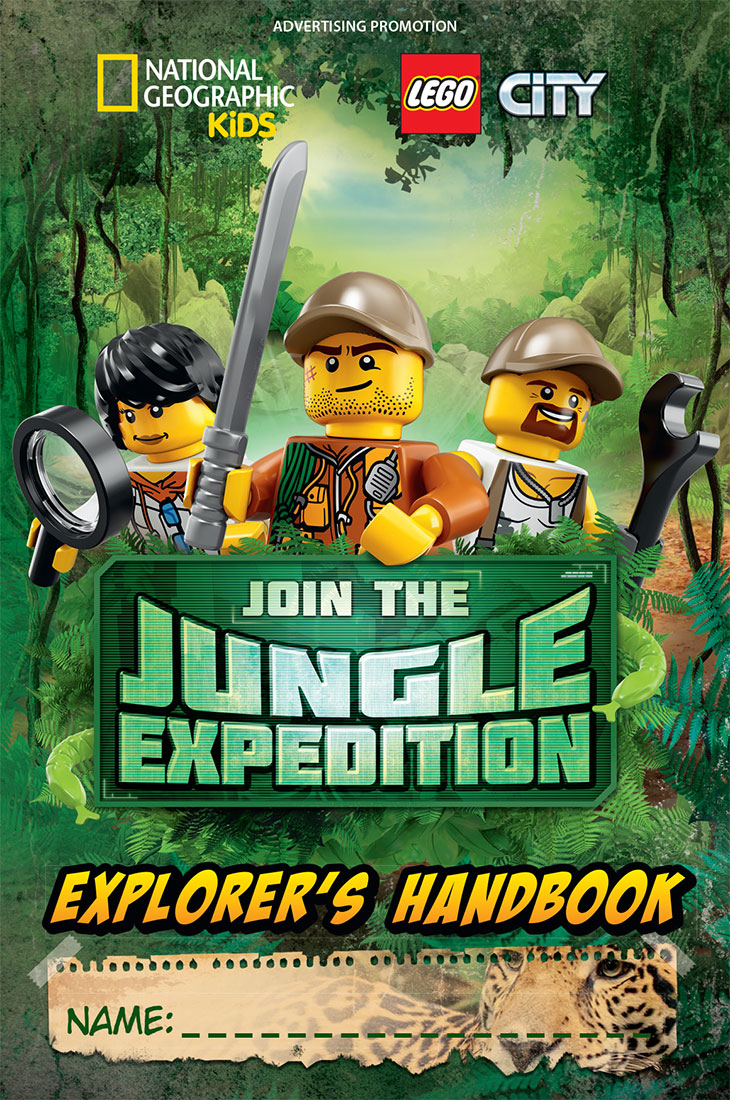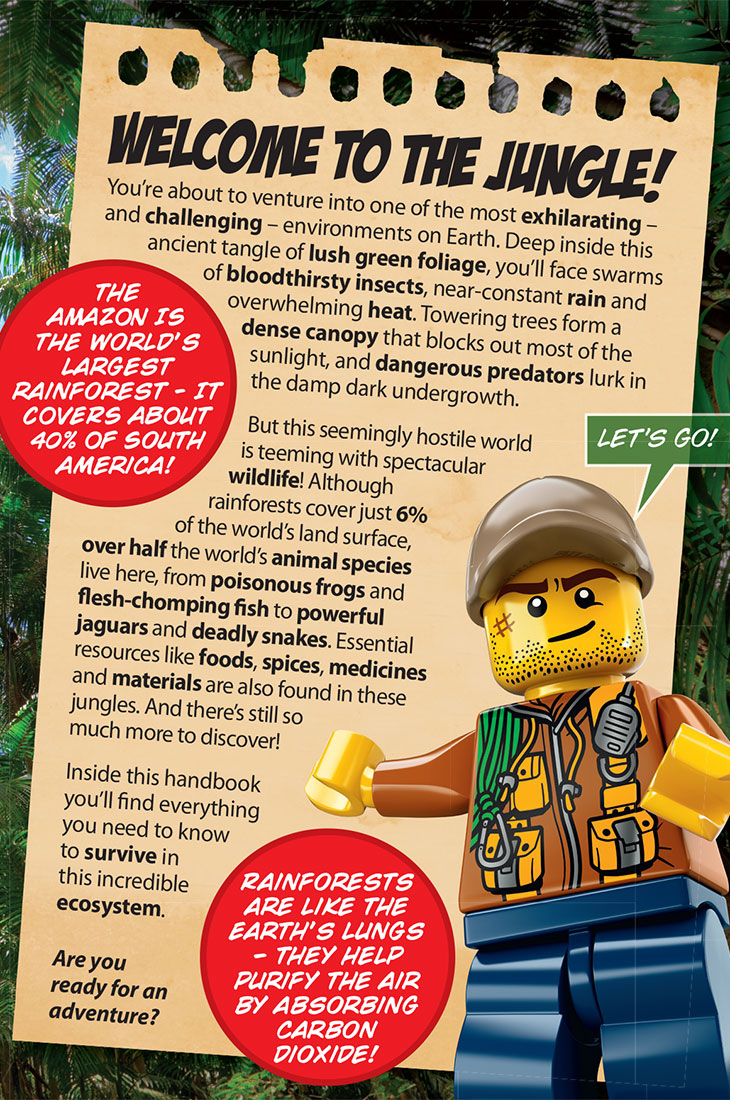 The campaign included a global competition to win a once-in-a-lifetime National Geographic family expedition to Costa Rica, to visit a real jungle! Entrants had to create a LEGO scene depicting a jungle accompanied by a short explanation of their creation and their reasons why they wanted to go to a real jungle.
To enhance imaginative play and create passion for multiple animals and environments, we also worked with Lego to bring to life both LEGO City Arctic and LEGO City Wildlife Rescue sets.
STRATEGY: Purpose, Creative.
INSIGHTS: Content research & verification.
CONTENT: Creation, Translation.
PLATFORMS: Video, Print.
GOAL 4: Quality Education
GOAL 14: Life Below Water
GOAL 15: Life On Land