Rainforests are an integral part our planet. They are centres of biodiversity, containing more than half of the world's estimated plants and animals. As well as this, many of the plants found in rainforests are used to make medicine, including anti-cancer drugs. LEGO City's new 'Jungle Exploration' range was created to educate and engage kids on the amazing plantae, animals and creatures found in these beautiful rainforests. On the topic of creatures, we at Creature & Co. were tasked with creating a campaign to promote it…
read more +
Content Creation
LEGO wanted our help to create a real-world narrative for their LEGO City: Jungle Exploration sets — which brought the excitement of Jungle adventure to life. Through this multi-channel campaign, we introduced the audience to jungle exploration, creating videos shot on location at the Boiling River with National Geographic Explorer Andres Ruzo, a bespoke print 'Explorer's Handbook' for distribution in National Geographic Kids magazine and as a standalone asset, edu-taining in-magazine activities, and plenty of digital promotion.
With this campaign, we wanted our content to take readers on an exciting mission, giving them a taste for the incredible and often dangerous things ready to be discovered deep in the jungle – using real-life scenarios as a springboard for their imaginations, to be facilitated by the LEGO City: Jungle Exploration kits. The campaign also included a global competition to win a once-in-a-lifetime National Geographic family expedition to Costa Rica, to visit a real jungle! Entrants had to create a LEGO scene depicting a jungle accompanied by a short explanation of their creation and their reasons why they wanted to go to a real jungle. How roar-some is that!?
Brand Impact
The 'Explorer's Handbook' enhanced imaginative play and created a passion for rainforest wildlife in our readers. As well as this, the winner of our competition headed to the jungles of Costa Rica to explore the treetops and volcanic canyon landscapes of Río Blanco. They also went zip-lining through tropical forests surrounded by astonishing wildlife, visited a wildcat rescue centre to meet orphaned ocelots and jaguars, and dined in a tree house. Woah!
Read Less -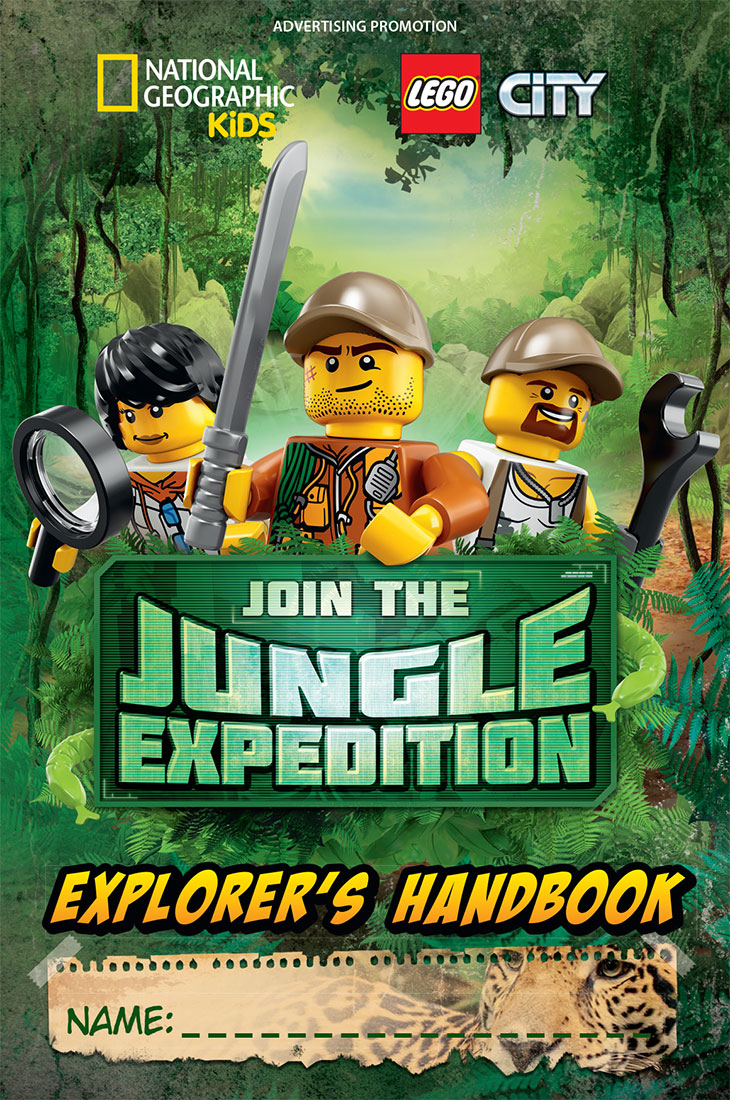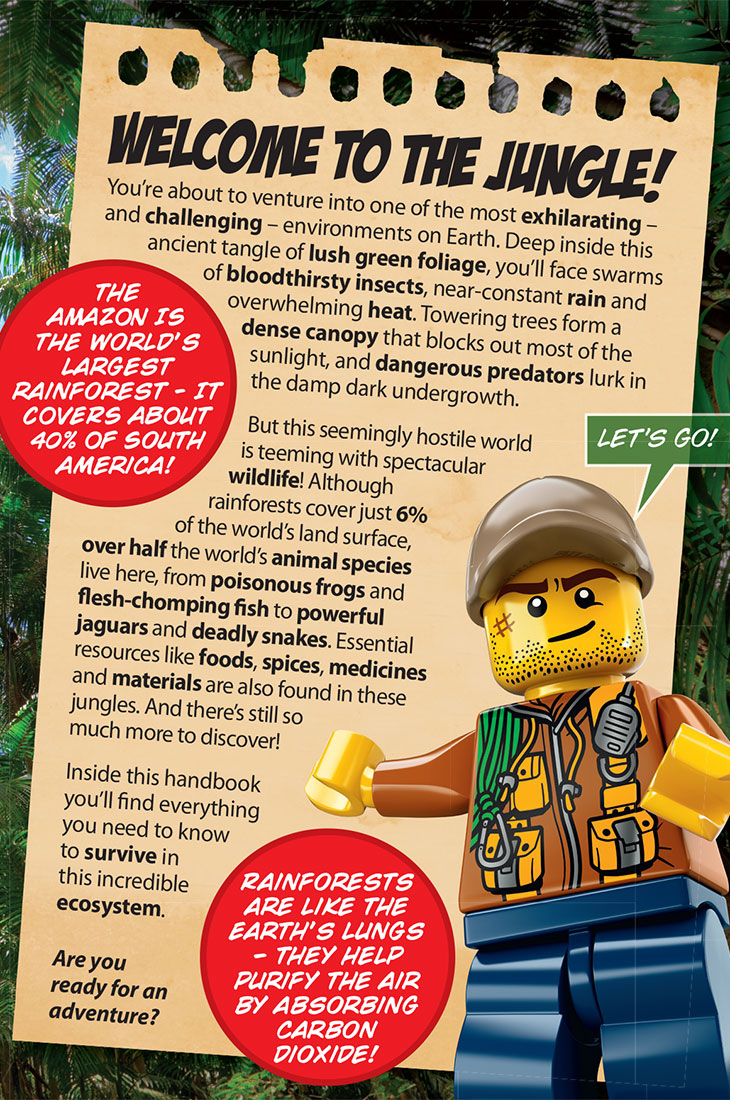 STRATEGY: Purpose, Creative.
INSIGHTS: Content research & verification.
CONTENT: Creation, Translation.
PLATFORMS: Video, Print.
GOAL 4: Quality Education
GOAL 14: Life Below Water
GOAL 15: Life On Land