LEGO City:
Wildlife Rescue
We worked with LEGO to create a fun, digital-first campaign with bespoke interactive assets and amazing fun facts!
Objective
LEGO City wanted to create a campaign that engaged kids with the animals and narrative of their new Wildlife Rescue range.
What we did
For summer 2021, we worked with LEGO City to produce a bespoke digital campaign promoting the new Wildlife Rescue range within the UK. With our specialist knowledge in the natural world (and most importantly, how to get kids excited about it), we created a custom 'choose your own adventure'-style video.
This interactive, immersive video positioned viewers as the 'Rescue Ranger' and gave them a unique insight into the world of animal conservation. Set in the African Savannah and featuring the animals from the range, we added a real-world narrative to the sets, encouraging kids to form a positive relationship with wildlife (and get excited to play with LEGO!).
To complement the interactive video, we created a series of social assets optimised for use on Facebook and Instagram. We know that social currency is vital to a young audience. With their attention split between at least five screens (yes, five!) and the real world, engaging them can be tricky! To gain their attention and interest, we structured our content to be eye-catching, bite-size and entertaining.
We provided social currency through amazing trivia that they can use to build their own knowledge and impress their friends with. Each animal from the range had its own trio of posts, consisting of product shot, fun fact, and play prompt – hitting the right balance between editorial and commercial. See the example below. Social assets ran on both National Geographic Kids and LEGO UK social platforms.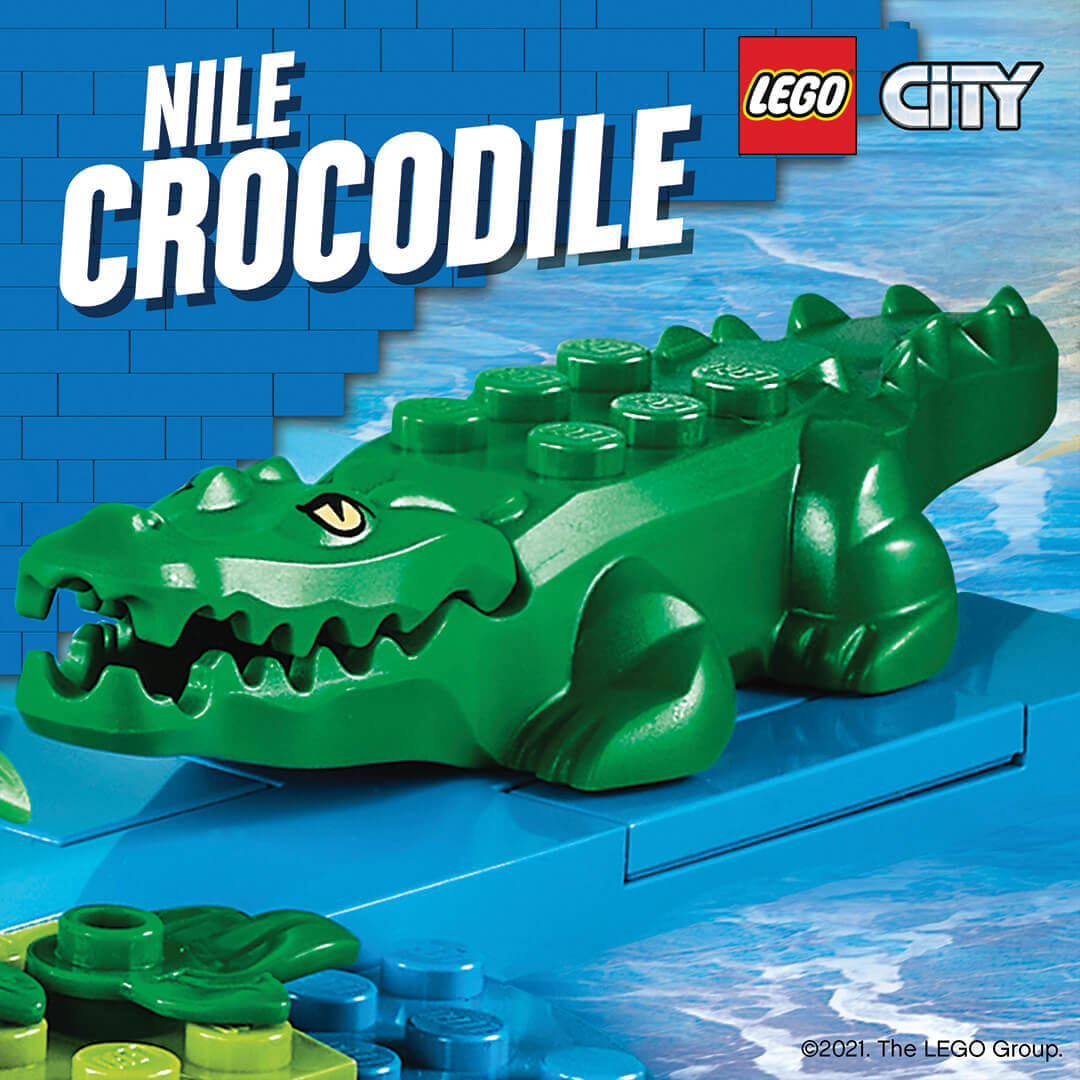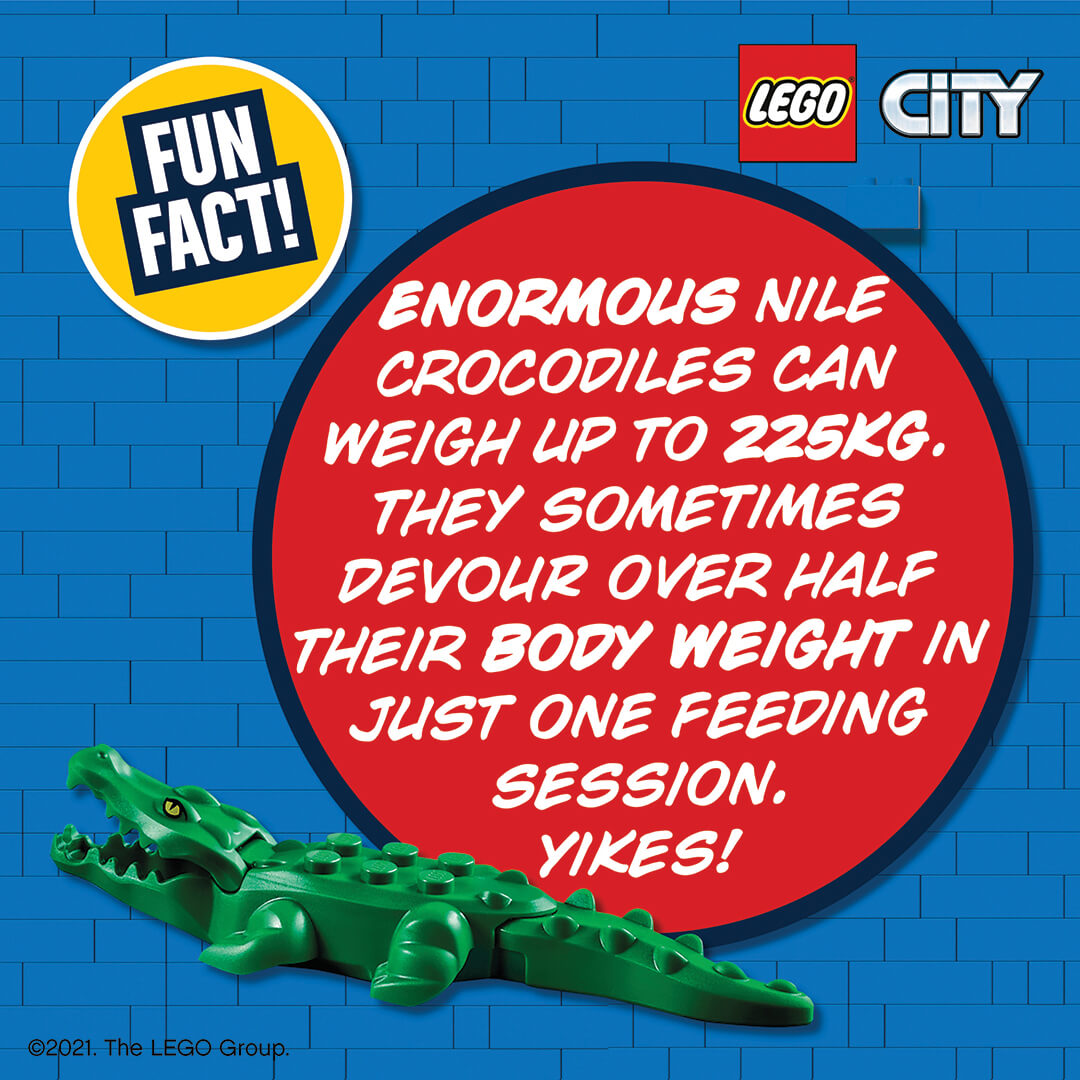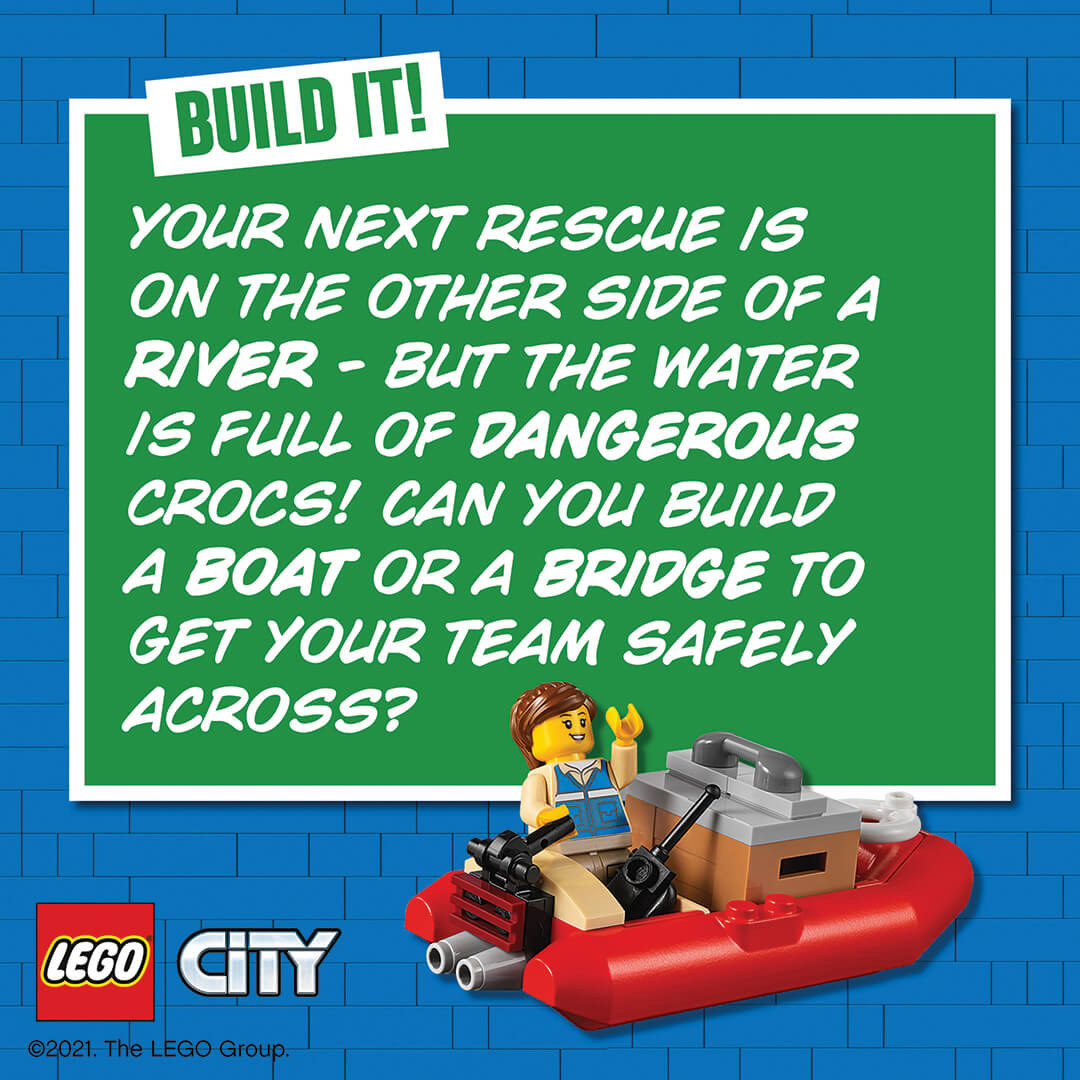 The content series also includes a sponsored feature on the National Geographic Kids website – take a look!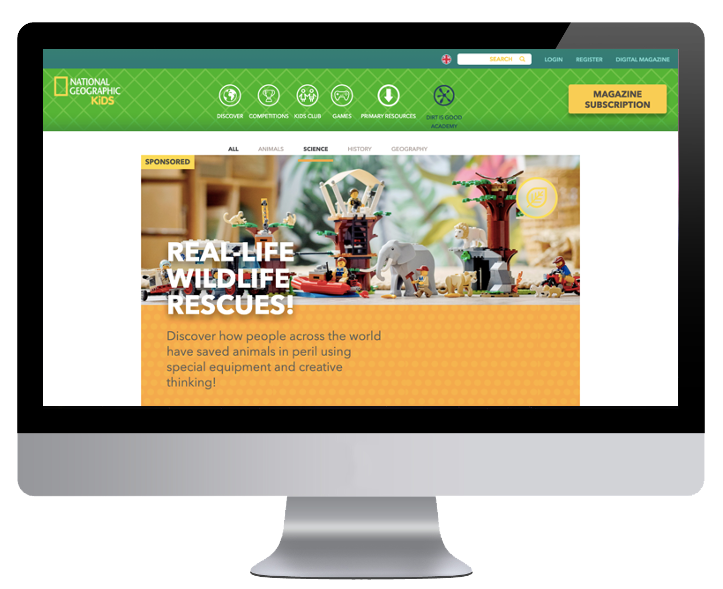 Campaign launch: June 2021
To enhance imaginative play and create passion for multiple animals and environments, we also worked with Lego to bring to life both LEGO City Arctic and LEGO City Jungle sets.
STRATEGY: Purpose, Creative.
INSIGHTS: Content research & verification.
CONTENT: Creation, Translation.
PLATFORMS: Video, Print.
GOAL 4: Quality Education
GOAL 14: Life Below Water
GOAL 15: Life On Land