LEGO City:
Wildlife Rescue
The human population is growing. Rapidly. With over 7.5 billion people on Earth, natural resources are being consumed faster than ever before, endangering the habitats of various types of wildlife around the world. Without education on these issues, or an opportunity to visit these areas in real life, kids are unable to generate empathy for wild spaces and animals. LEGO City's new 'Wildlife Rescue' range was created to educate and engage kids on the environment by introducing real world information through imaginative play, and they wanted us to create a campaign to promote it…
read more +
Content Creation
With our specialist knowledge in the natural world (and most importantly, how to get kids excited about it), we worked with LEGO to create a fun, digital-first campaign with bespoke interactive assets and amazing fun facts for their 'Wildlife Rescue' range.
At the core of this was an interactive, immersive 'choose your own adventure'-style video that positioned viewers as the 'Rescue Ranger' and gave them a unique insight into the world of animal conservation. Set in the African Savannah and featuring the animals from the range, we added a real-world narrative to the sets, encouraging kids to form a positive relationship with wildlife (and get excited to play with LEGO!).
To complement the interactive video, we created a series of social assets optimised for use on Facebook and Instagram. We know that social media is vital to a young audience, so to gain their attention and interest, we structured our content to be eye-catching, bite-size and entertaining. We also provided social currency through amazing trivia that they can use to build their own knowledge and impress their friends with. Each animal from the range had its own trio of posts, consisting of product shot, fun fact, and play prompt – hitting the right balance between editorial and commercial for the LEGO brand.
Brand Impact
With their values aligning, LEGO and National Geographic Kids formed a partnership to promote the Wildlife Rescue sets; with s assets that ran on all their social platforms. The content series also included a sponsored feature on the National Geographic Kids website – take a look here. LEGO wanted a campaign that engaged kids with the animals and narrative of the new range, and the comments section on this page is full of excited kids who want the range and show a real engagement with its wildlife messaging. We'd call that a success!
To enhance imaginative play and create passion for multiple animals and environments, we also worked with Lego to bring to life both LEGO City Arctic and LEGO City Jungle sets.
Read Less -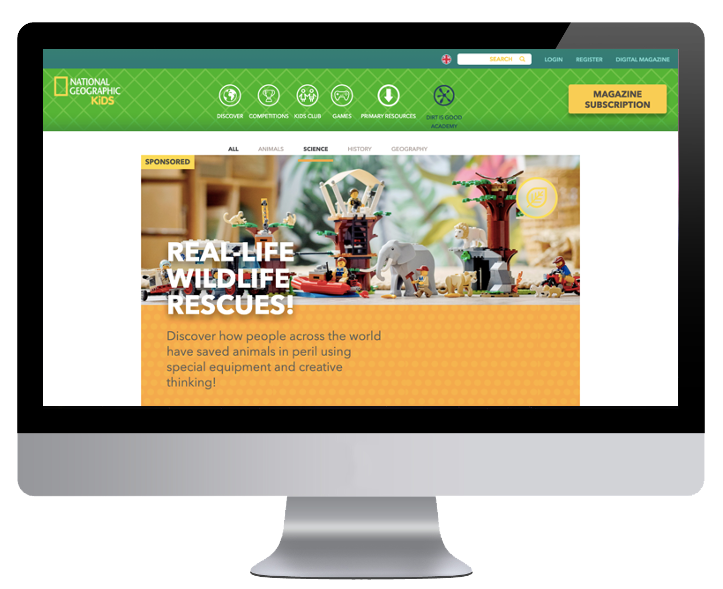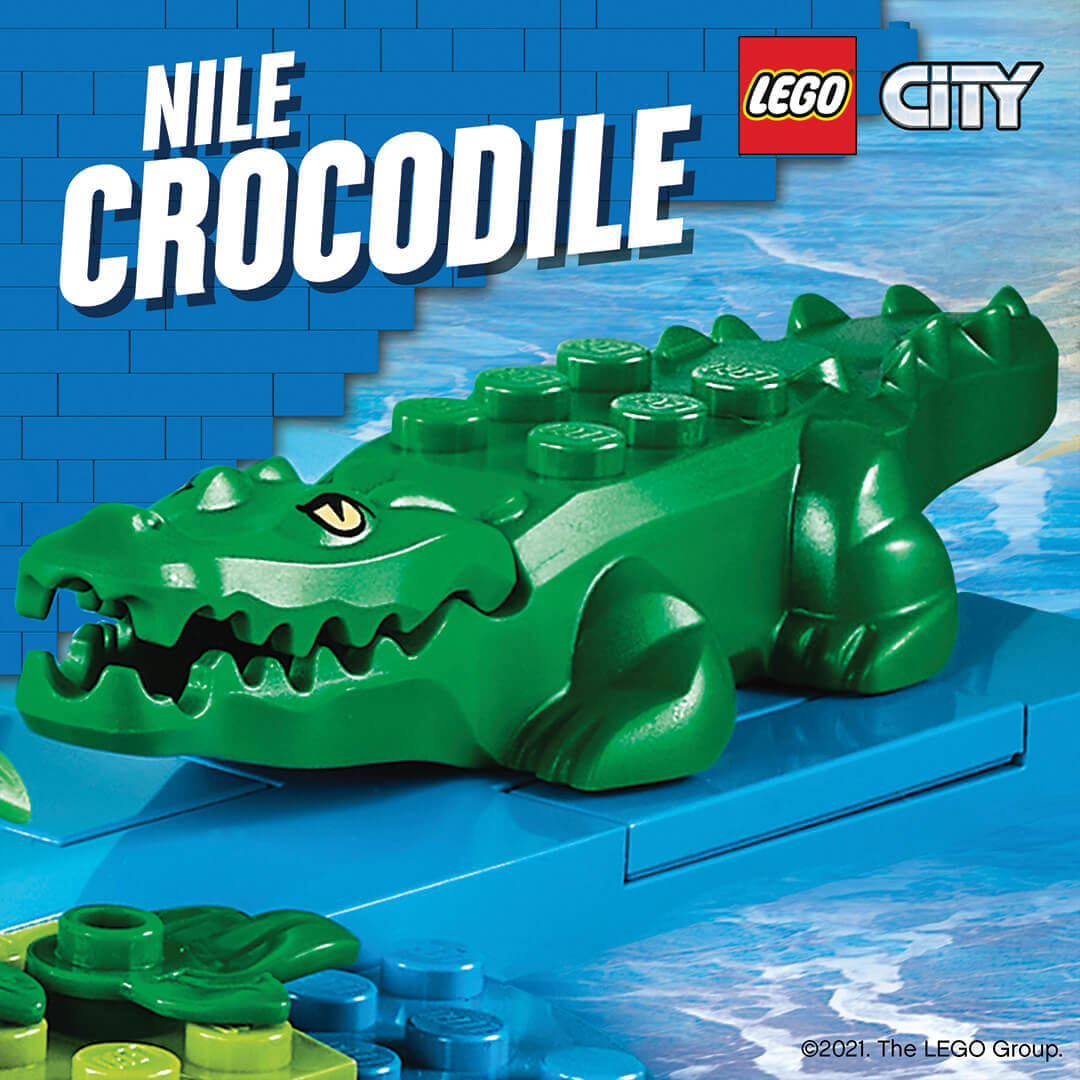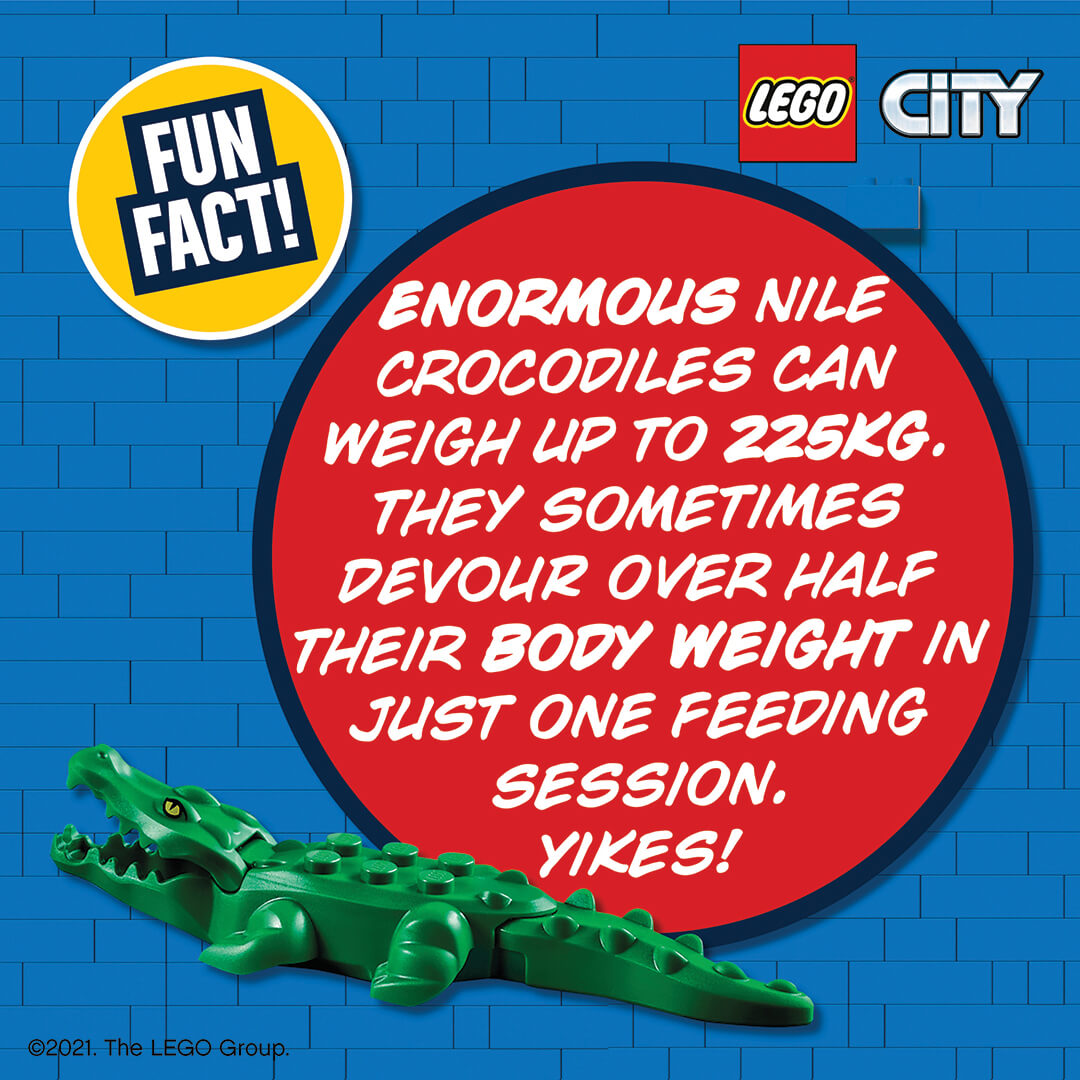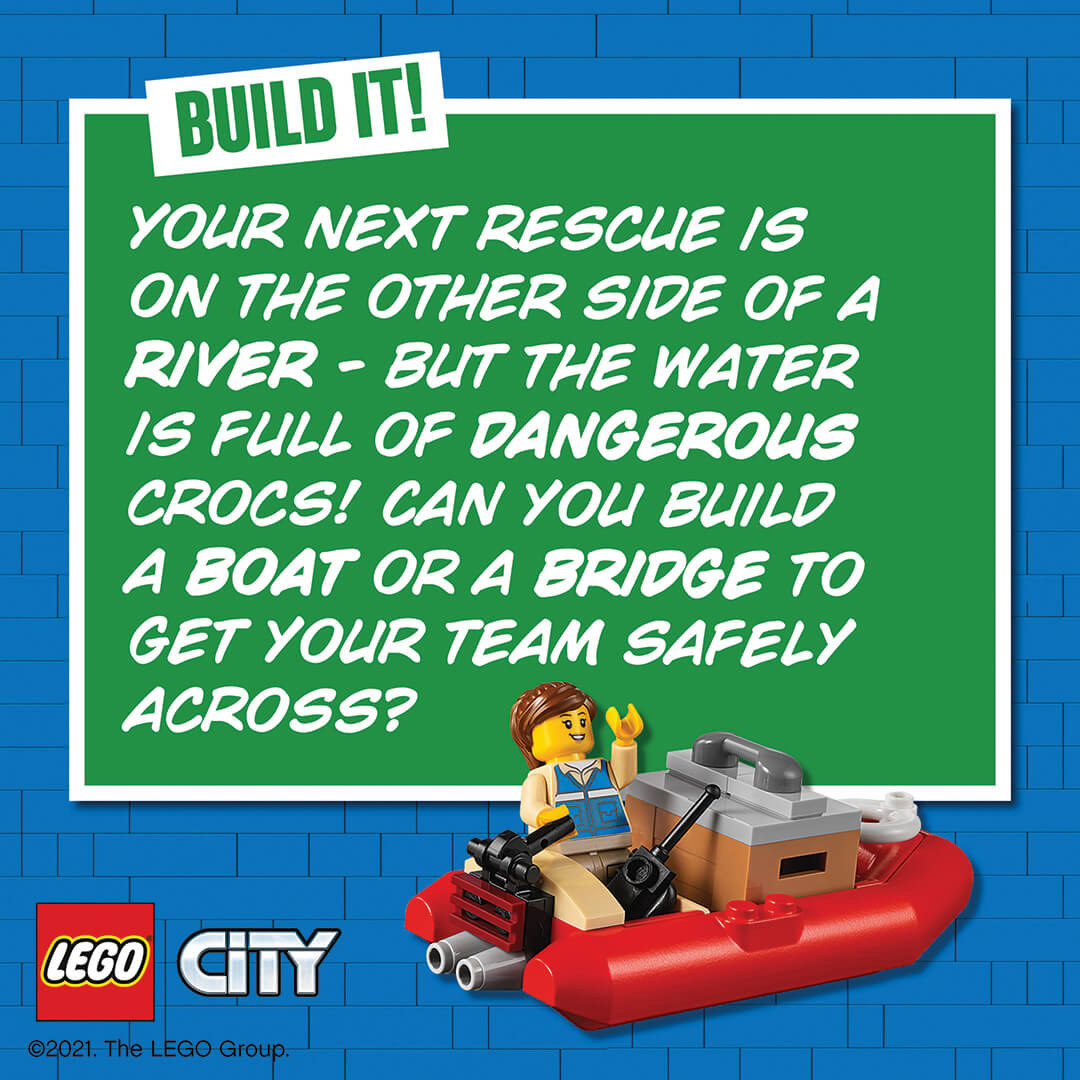 STRATEGY: Purpose, Creative.
INSIGHTS: Content research & verification.
CONTENT: Creation, Translation.
PLATFORMS: Video, Print.
GOAL 4: Quality Education
GOAL 14: Life Below Water
GOAL 15: Life On Land